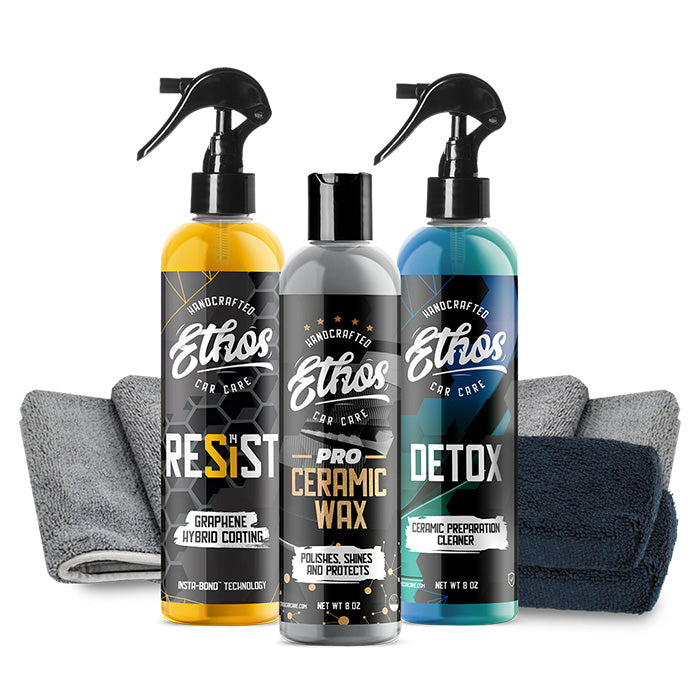 Winter Car Detailing Prep Kit
The Best Winter Prep Car Kit + Protection!

Prepare your car from the harsh winter elements with this ultimate winter prep kit! It comes with everything you need to protect the surfaces of your vehicle during the harsh conditions of rain or snow while making sure you can see out of your windshield. In addition, it will protect against salts, mag chloride, and other de-icing agents that can cause damage to your paint, plastics, and chrome surfaces. Our Ceramic and Graphene infused protectants make cleaning your car a breeze, even from the comfort of your garage.
Included In The Kit: