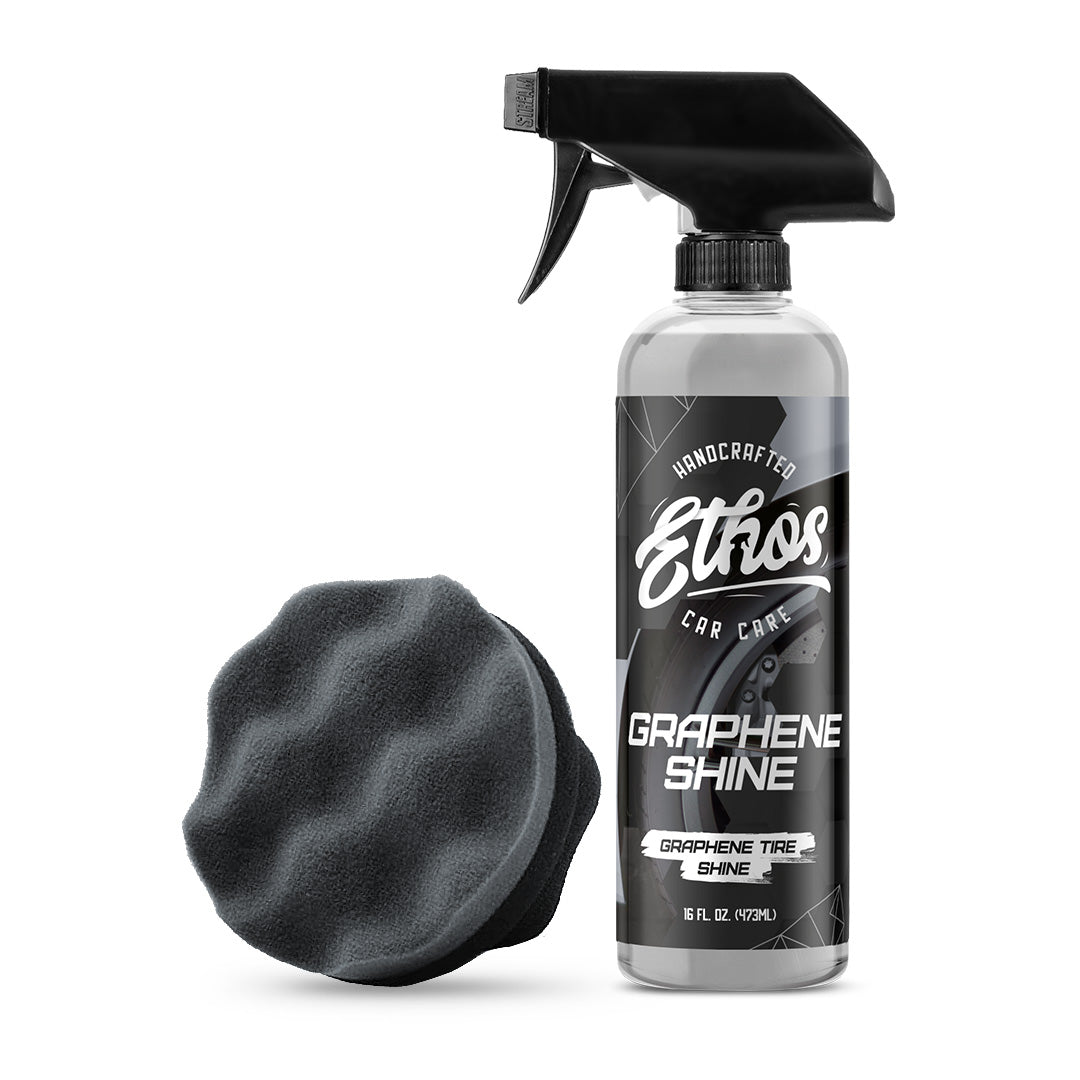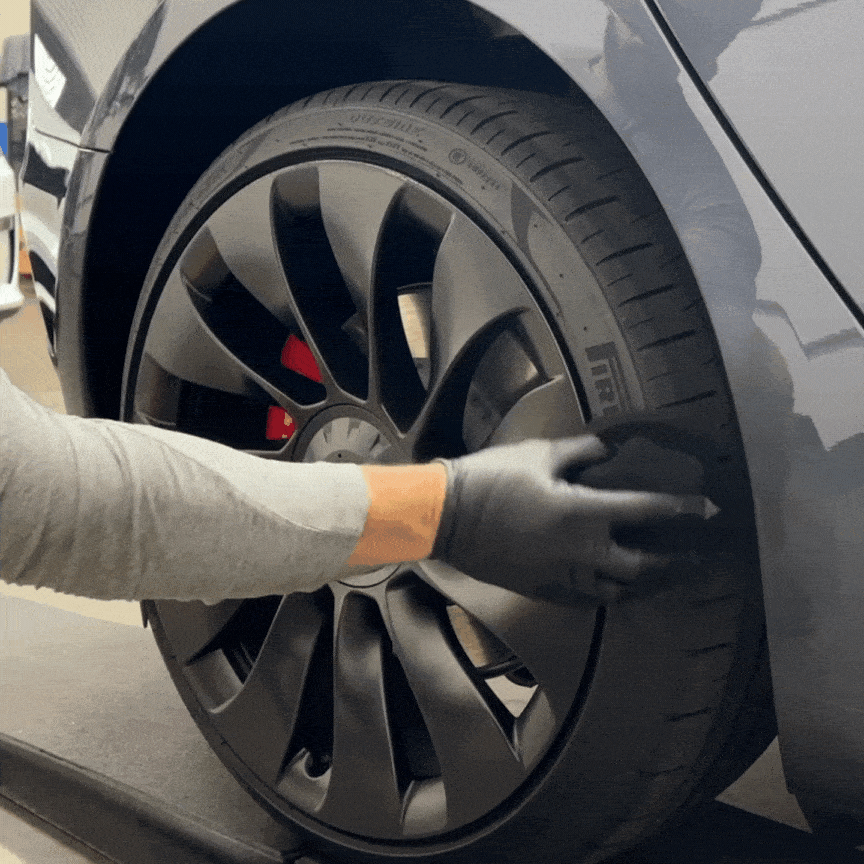 Tire Shine Kit
Graphene Infused Formula
Deep Semi-Gloss Finish
Restores Plastics, Trim and Tires
Durable UV Protection
Selection:
1 -16oz Bottle & Applicator
In Stock - Ships Same Day
Tire Shine Enhanced With Graphene

Making a tire shiny is one thing, but creating a tire shine that was easy to use, water-based, didn't sling, and lasted long was no easy feat. Graphene Shine provides a high sheen, new tire look without any mess or stress! This water-based, graphene-enhanced formula adds stronger bonding protection to your tires, plastics, or trim. Its rich, semi-gloss sheen is guaranteed not to sling or discolor like other solvent-based dressings. Graphene Shine applies effortlessly and leaves a hydrophobic, UV protectant layer behind. 
In addition, Graphene Shine will darken and rejuvenate faded trim or tires, bringing them back to a like-new appearance in minutes.
Graphene-enhanced tire, plastic, and trim dressing
Non-sling, Water-based formula
Rich satin, semi-gloss sheen 
Adds long-lasting UV protection
Directions:
Deep clean your rubber, trim, or vinyl with Super APC or a dedicated tire or rubber cleaner to remove any loose dirt or grime.

After the tires are clean and dry, Spray Graphene Shine directly into our Tire Shine Applicator to prevent unwanted overspray.

Evenly spread Graphene Shine using the applicator, re-applying when necessary to achieve your desired finish.

Pay special attention to ribs, grooves, or raised letters where tire shine can accumulate.

Allow to dry and enjoy your dressed tires, trim & plastics!
For Best Results:
Apply Graphene Shine on clean and prepped tires or trim surfaces. Avoid over-applying or applying to wet tires as this can cause slinging. Re-apply after washing or driving through rain. For a more durable base coating for your tires, we recommend first applying "Tire Coat".
The best tire shine is water based, enhanced by Graphene and made by Ethos Car Care. Graphene Shine is an easy to apply, graphene enhanced tire shine that adds a rich sheen to any rubber, tire or trim surface.
It prevents browning and cracking of tires with UV protection polymers.
First spray your tire shine into a Tire Shine Applicator and not directly onto the tire itself. Spraying onto the tire directly can lead to slinging.
Once you spray into your applicator, evening apply the tire shine to the surface until the desired look is achieved.
Tire shine can be used on tires, rubber, plastics and trim to both enhance the look and provide long term protection.

Graphene Shine will darken and rejuvenate faded trim or tires, bringing them back to a like new appearance in minutes.
Tire shine can last anywhere from 2-4 weeks or longer depending upon application and product choice. It is best to re-apply tire shine after every wash.