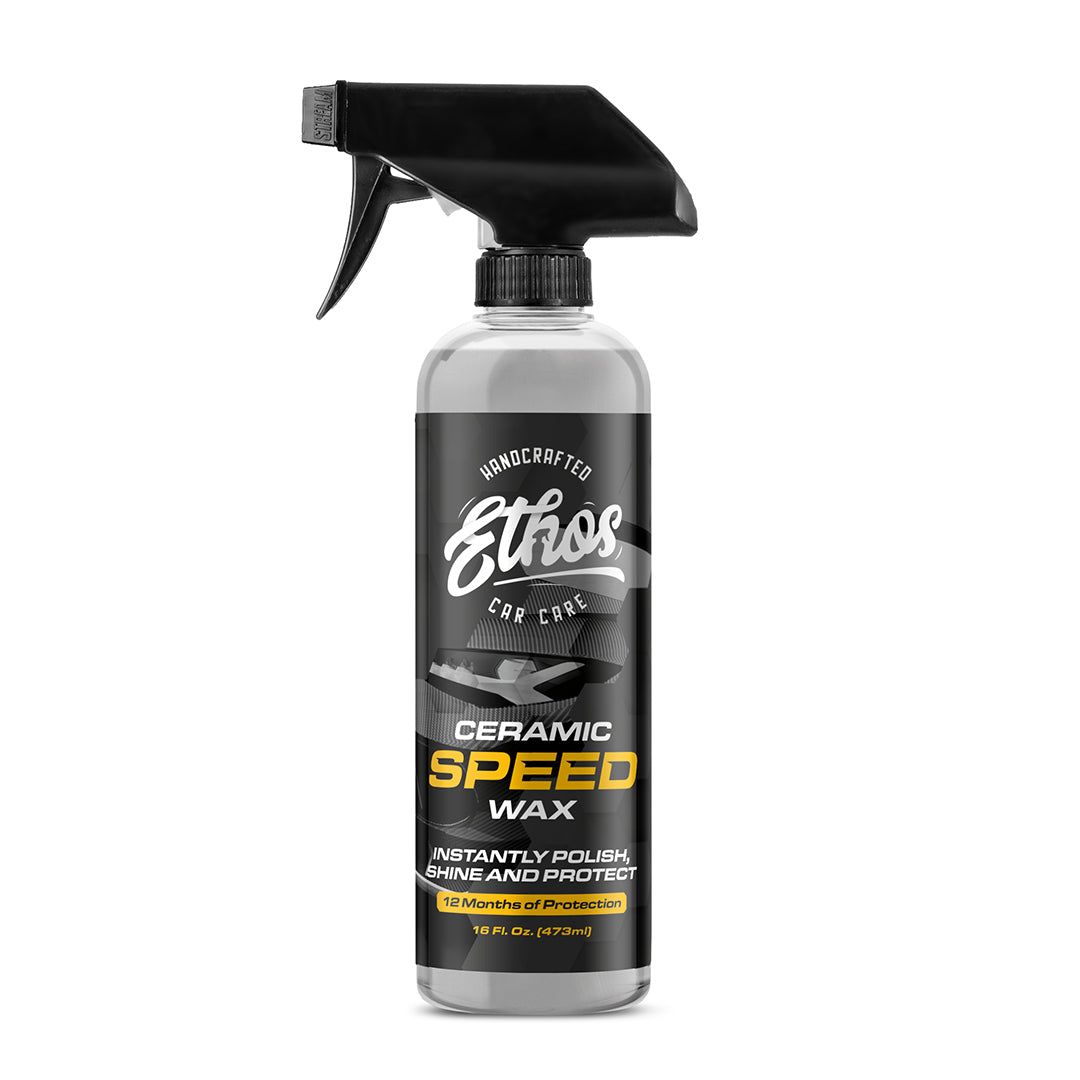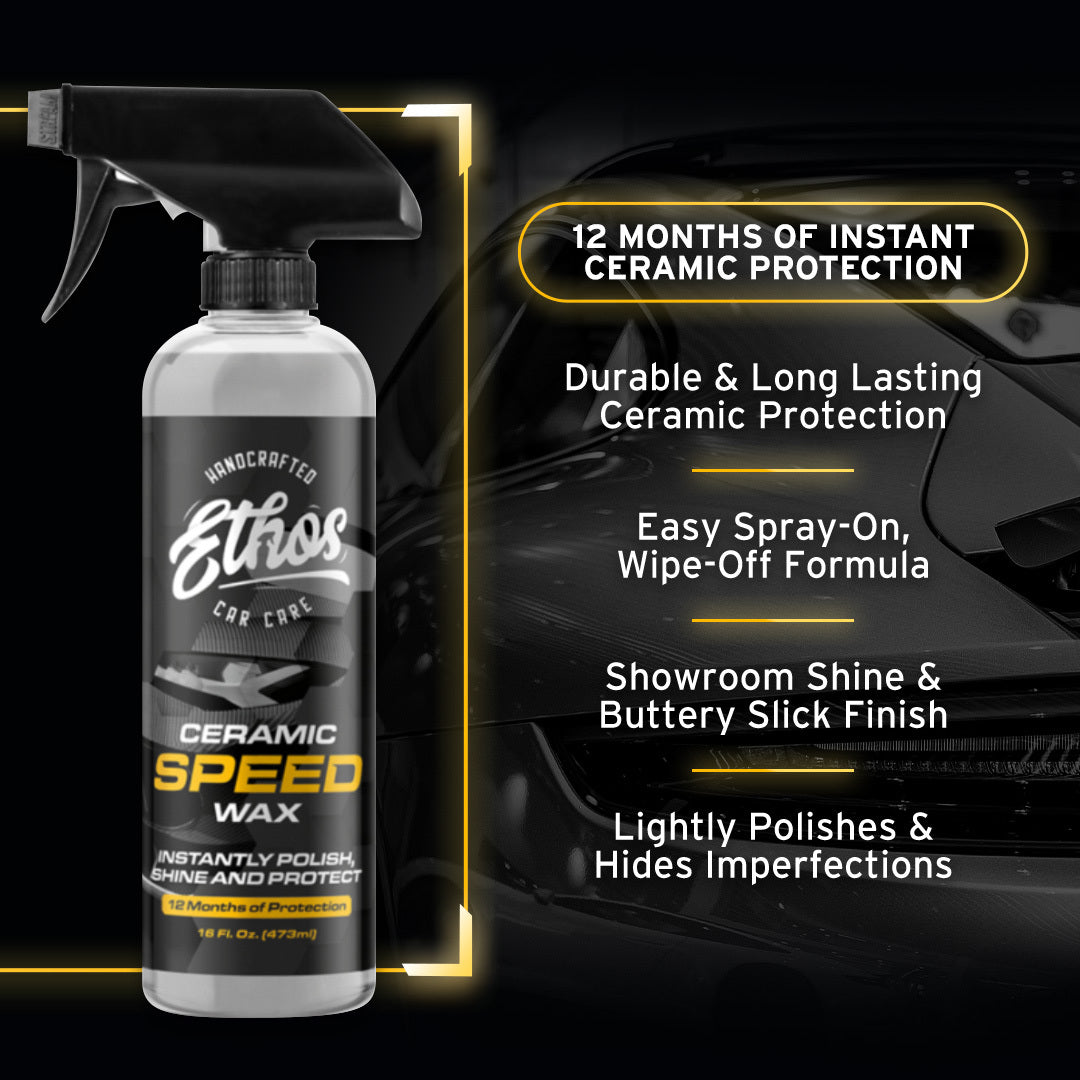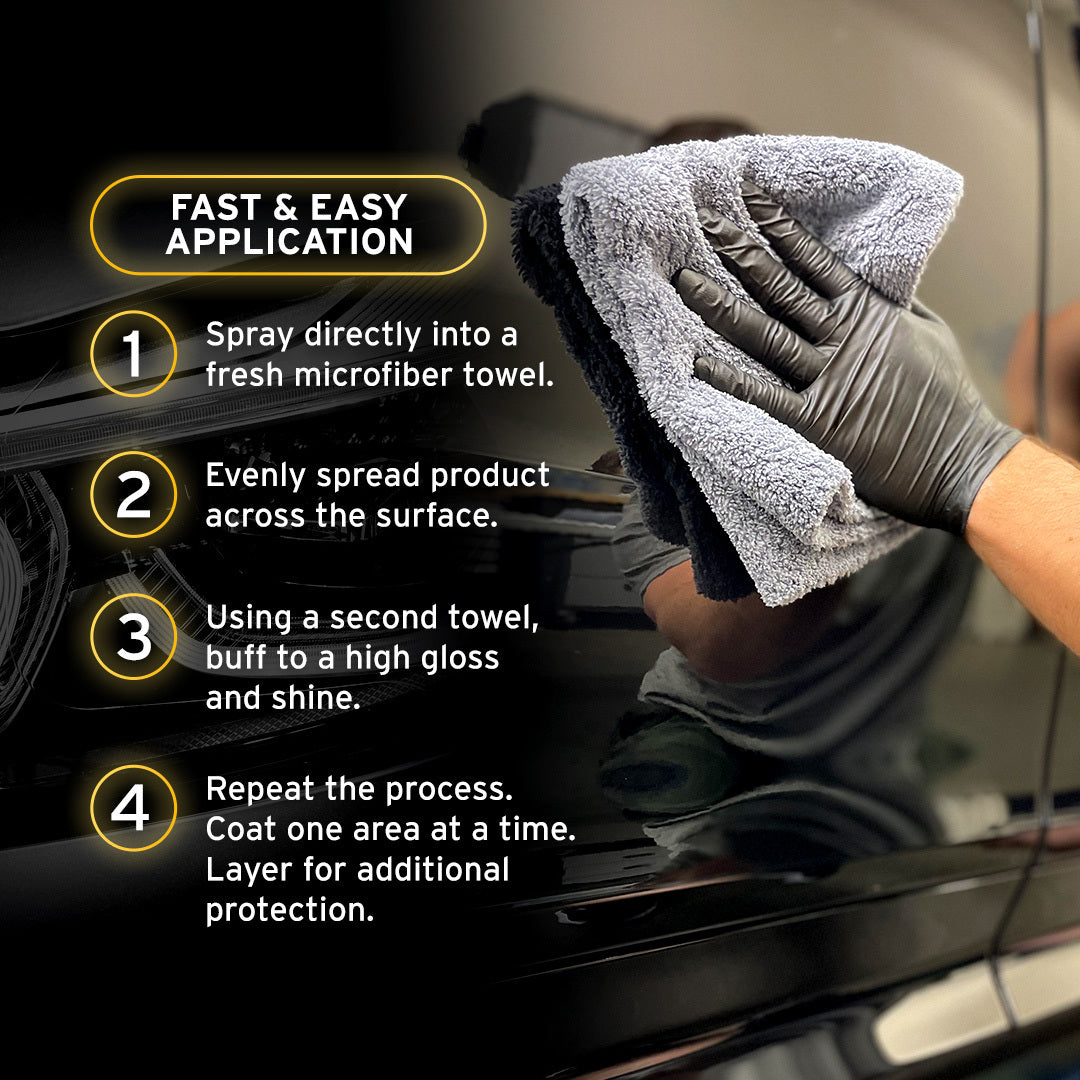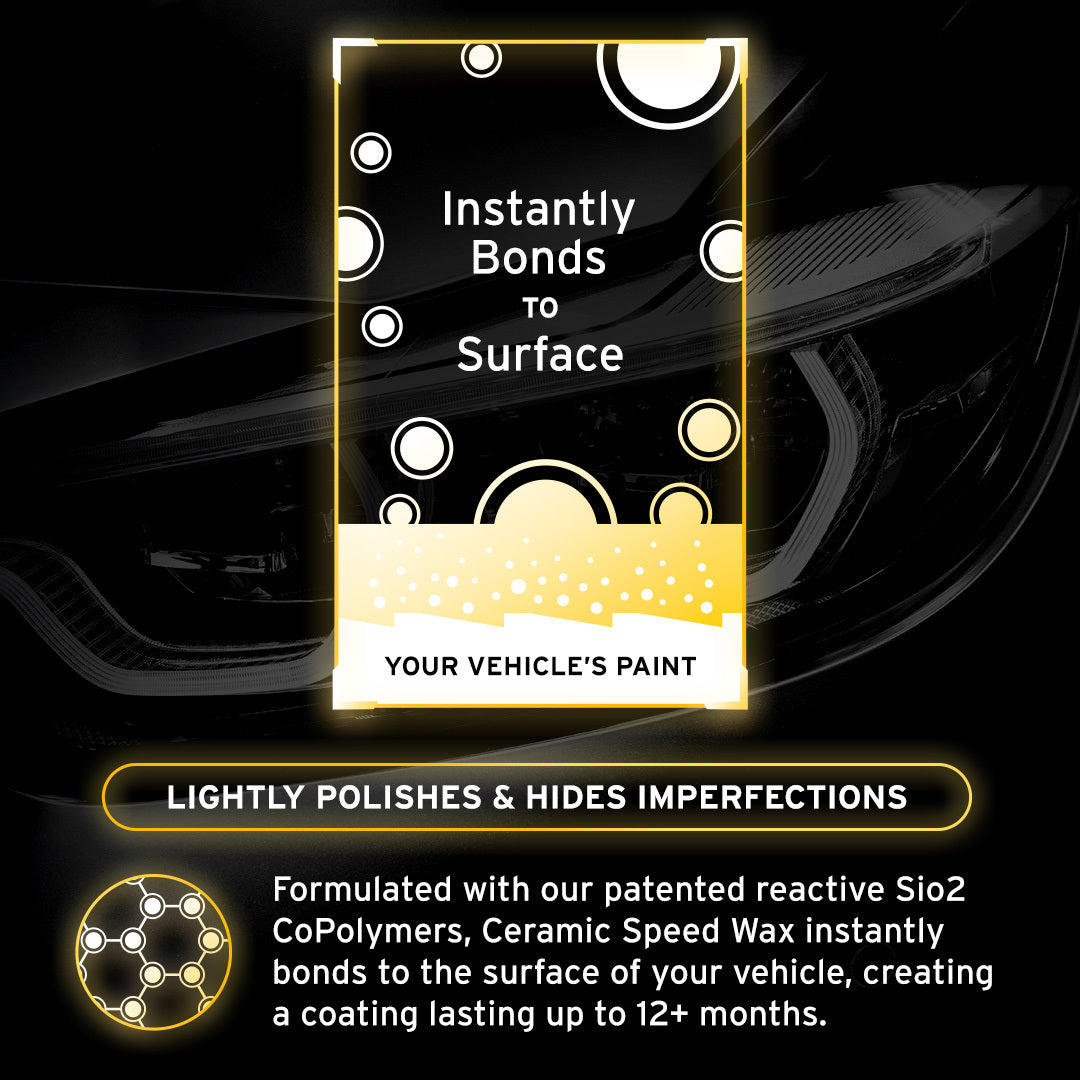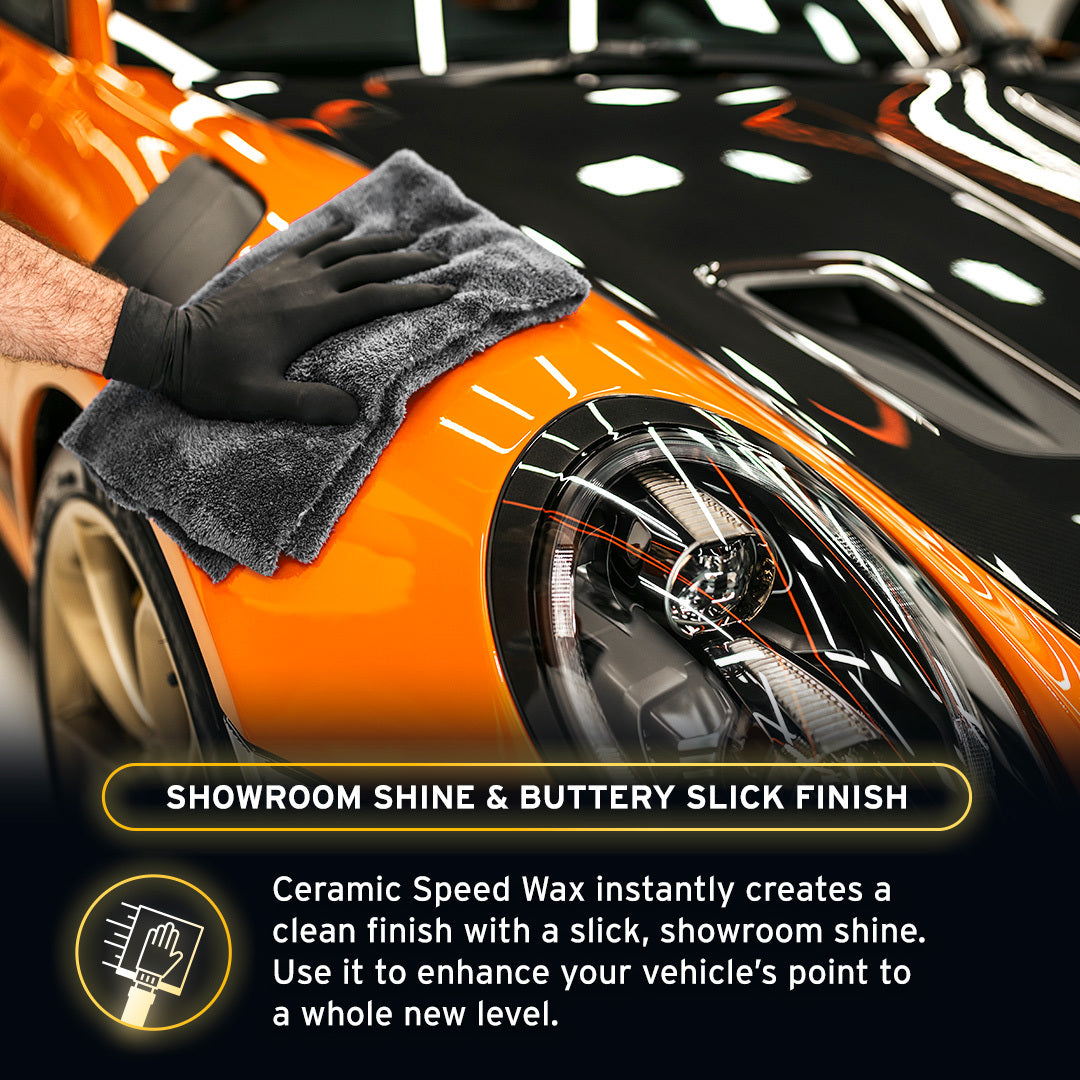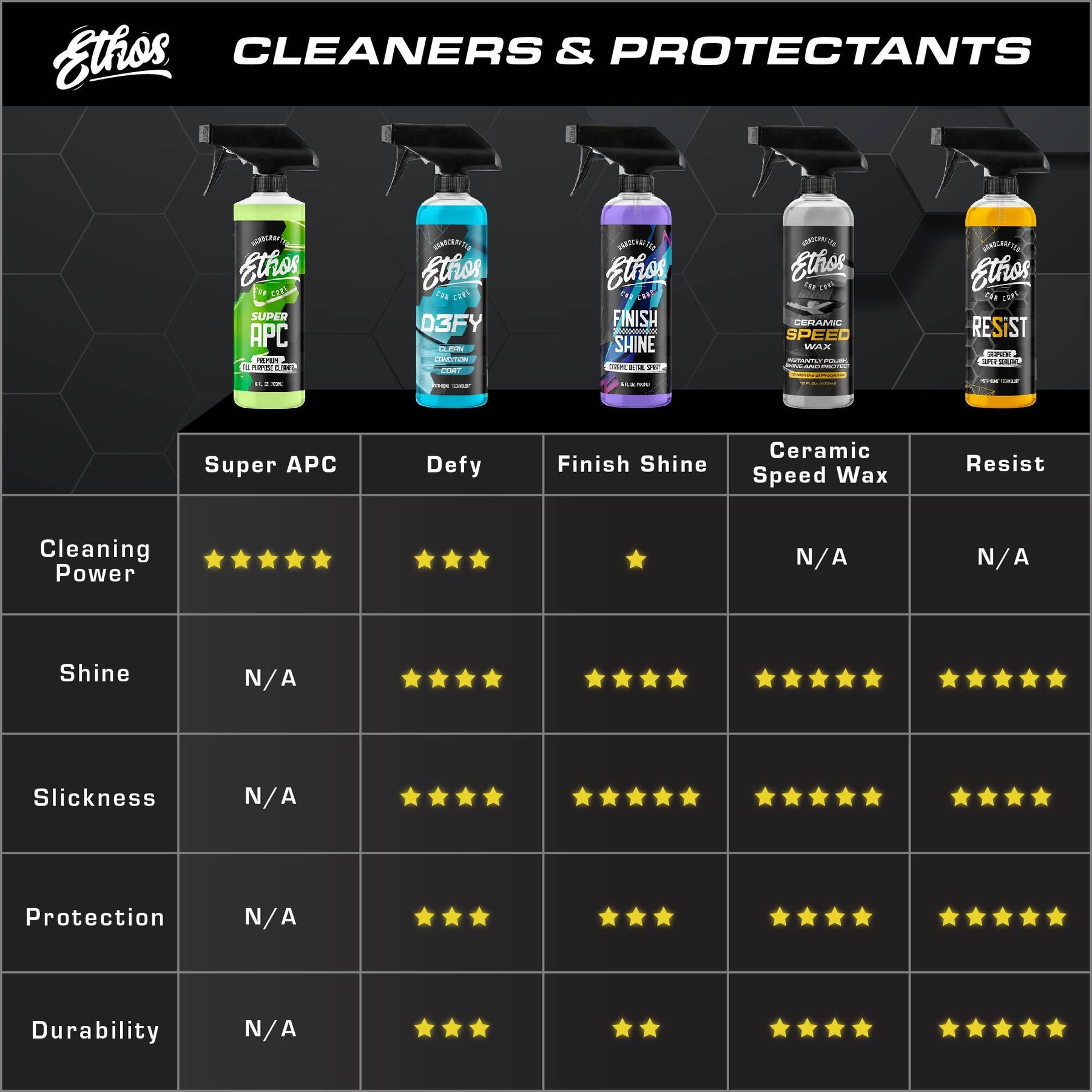 Ceramic Speed Wax - Spray on Coating
12+ Months of Protection
Easy Spray on Application
High Gloss & Ultra-Slick
Durable ceramic Formula
In Stock - Ships Same Day
New and Improved Spray-On Ceramic Wax
Since our groundbreaking introduction of "Ceramic Wax" in 2017, we've consistently been at the cutting edge of vehicle protection. Ceramic Speed Wax marks our next evolution, building on our rich history and expertise.
A Journey of Continuous Innovation:
2017: Revolutionized vehicle protection with the introduction of Ceramic Wax V1. An amalgamation of ceramic coating strength in a user-friendly paste wax.
2019: Elevated the game with Ceramic Wax "PRO" - an enhancement in both user experience and durability.
Now: Proudly presenting our most advanced formulation - the Ceramic Speed Wax spray.
Why Ceramic Speed Wax?
Unparalleled Protection: Harness the formidable strength of ceramic coatings in a spray format. Your vehicle's paintwork is shielded from the elements with a resilient protective layer that lasts.

Simplified Application: Forget cumbersome application processes. With Ceramic Speed Wax, it's as simple as spray on and wipe off. Even under the sun's direct gaze, this wax performs impeccably.

Patented Technology: Our unique blend of reactive Sio2 CoPolymers ensures immediate bonding to your vehicle's surface. This cutting-edge technology not only ensures protection but elevates the look of your vehicle to showroom standards.

Stunning Finish: Experience a deep, glossy shine that mirrors a showroom finish. The buttery smooth feel is simply a bonus.

Gentle Polishing Action: Minor blemishes or imperfections? Our formula lightly polishes them, masking minor faults and leaving a pristine finish.
Ceramic Speed Wax isn't just a product; it's a testament to our commitment to delivering the pinnacle of vehicle protection and aesthetics. Whether you're a professional detailer or a car enthusiast looking for the best for your ride, our Spray-On Ceramic Speed Wax is the ultimate choice.
How To Apply
Spray directly into a fresh microfiber towel or onto the surface, a little goes a long way!
With a high-quality & clean microfiber towel evenly spread the product across the surface.
Using a second fresh microfiber towel, buff any remaining residue to a high gloss and reflective shine.
Coat one area at a time, move on to the next, and repeat the process. Layer for additional protection.
For best results apply to a clean and decontaminated surface. Works on wet or dry finishes!
Ceramic Speed Wax is an innovative vehicle protection product that combines the robust protective properties of ceramic coatings in an easy-to-apply spray wax form. It ensures a durable, long-lasting coating on any vehicle and imparts a slick, showroom shine.
Absolutely! One of the unique features of Ceramic Speed Wax is its ability to be applied even in direct sunlight without compromising the final result.
While traditional car waxes offer a protective layer, Ceramic Speed Wax takes it a notch higher by integrating the robust protective properties of ceramic coatings. Additionally, it offers a longer-lasting finish and a more refined shine, thanks to our patented reactive Sio2 CoPolymers.
Ceramic Speed Wax combines the best of both worlds. It offers the robust protection of traditional ceramic coatings with the ease of application seen in spray waxes. While a typical ceramic coating may require more meticulous preparation and curing times, Ceramic Speed Wax is easy to spray on and wipe off.
Yes, Ceramic Speed Wax can be used as a "topper" to enhance the shine and hydrophobic properties of an existing ceramic coating, further extending its longevity.
A ceramic coating offers a semi-permanent bond with the vehicle's paint, providing long-lasting protection and shine. Waxes, on the other hand, sit atop the paint and have a shorter lifespan. Ceramic Speed Wax bridges the gap by providing ceramic protection in a wax form.