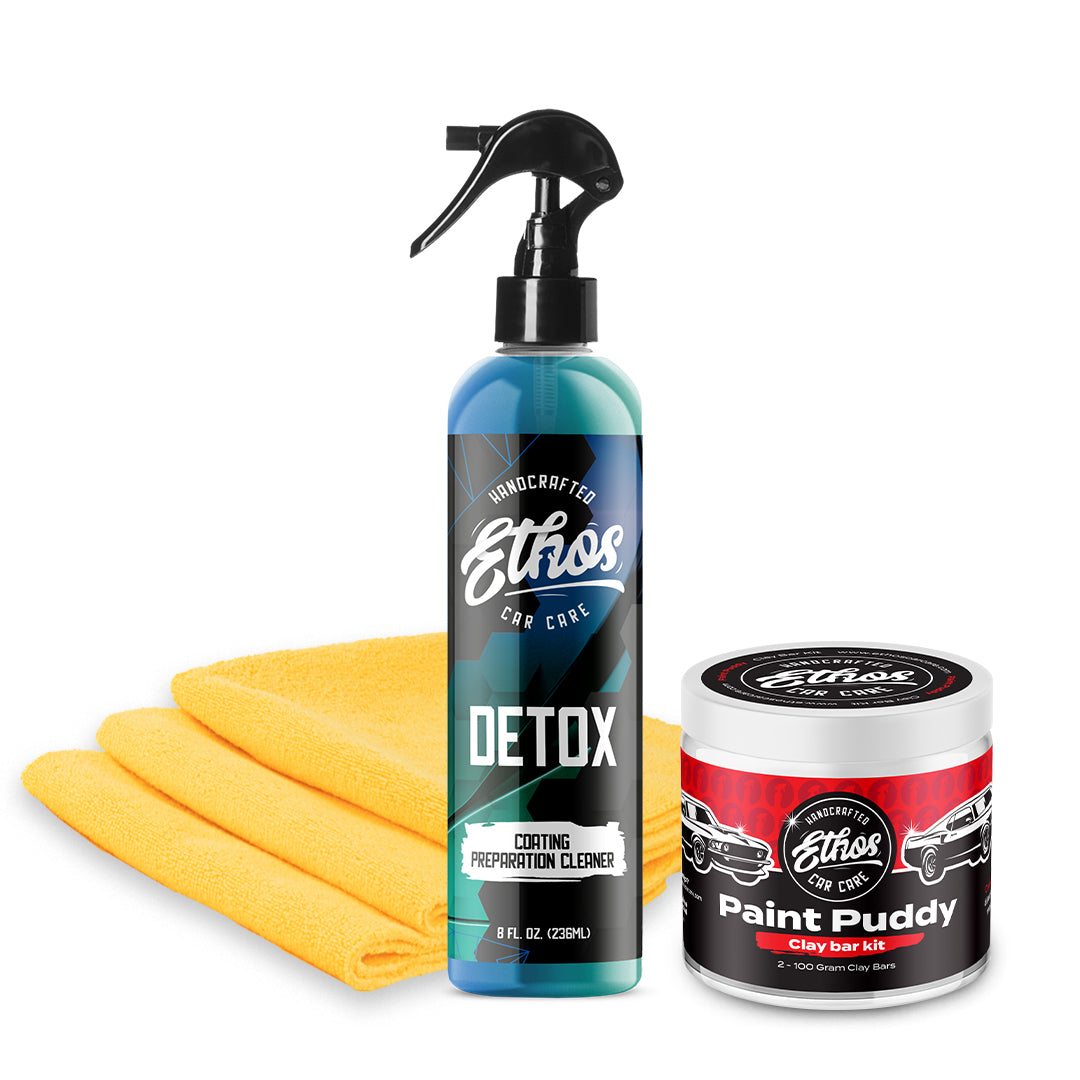 Ceramic & Graphene Coating Prep Kit
The Ultimate Ceramic Coating Prep Kit

This kit includes everything you need to prepare your car for a ceramic or graphene coating. To ensure optimal bonding of the coating to the surface its important that all contaminants have been thoroughly removed. Any contaminants left on the surface can interfere with the coating bond and cause high spots or issues that affect the look and performance of your coating.
Get the most out of your coating, sealant or wax and ensure proper bonding with our Ceramic Coating Preparation Kit!
Included In The Kit:
For Best Results:
Remove any loose debris by hand washing or cleaning with a waterless or rinseless cleaner. Clay bar the surface if there are any rough, bonded contaminants. To prevent streaking use multiple clean microfibers to prevent towel saturation
 DIRECTIONS: 
Working in 2'x2' sections. Evenly spray Detox onto the surface to be protected. 

Using a clean microfiber towel in overlapping motions, thoroughly wipe the residue from the surface ensuring there are no streaks left behind.

Repeat the steps across the vehicle until the surface is completely clean and streak free.