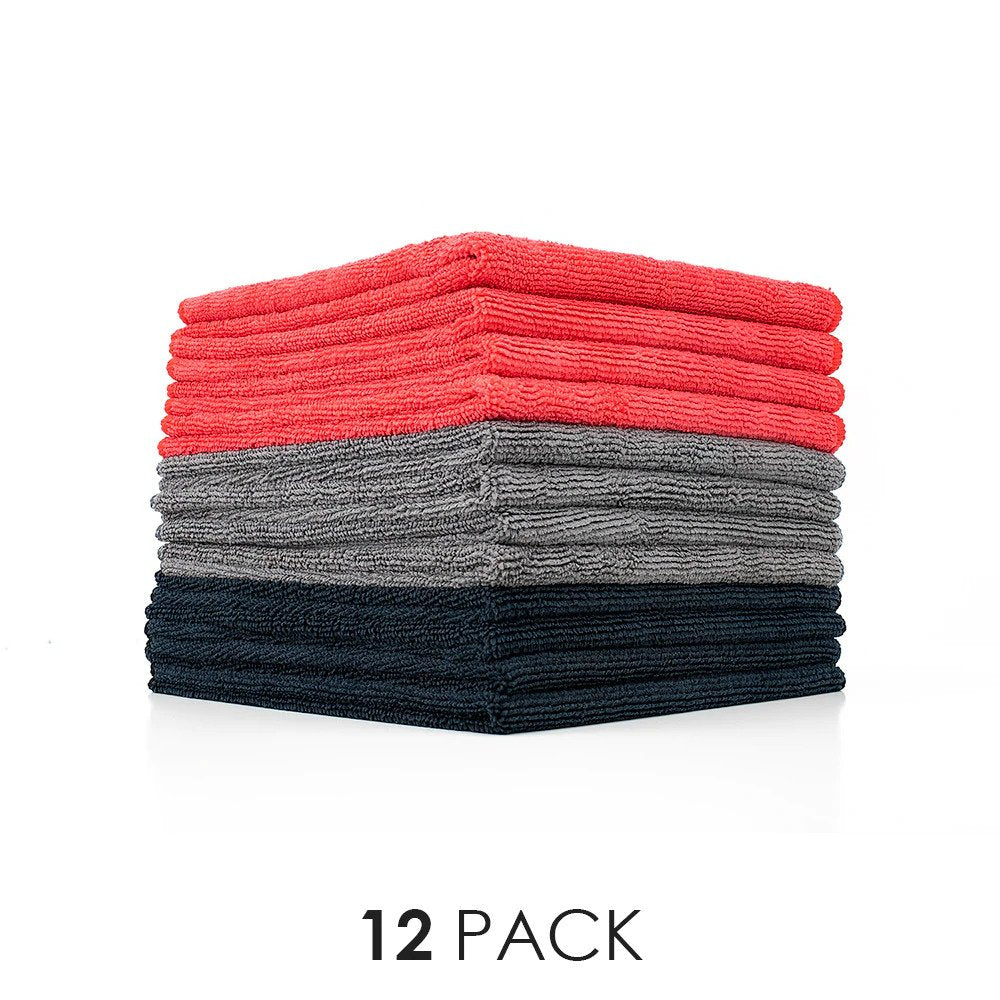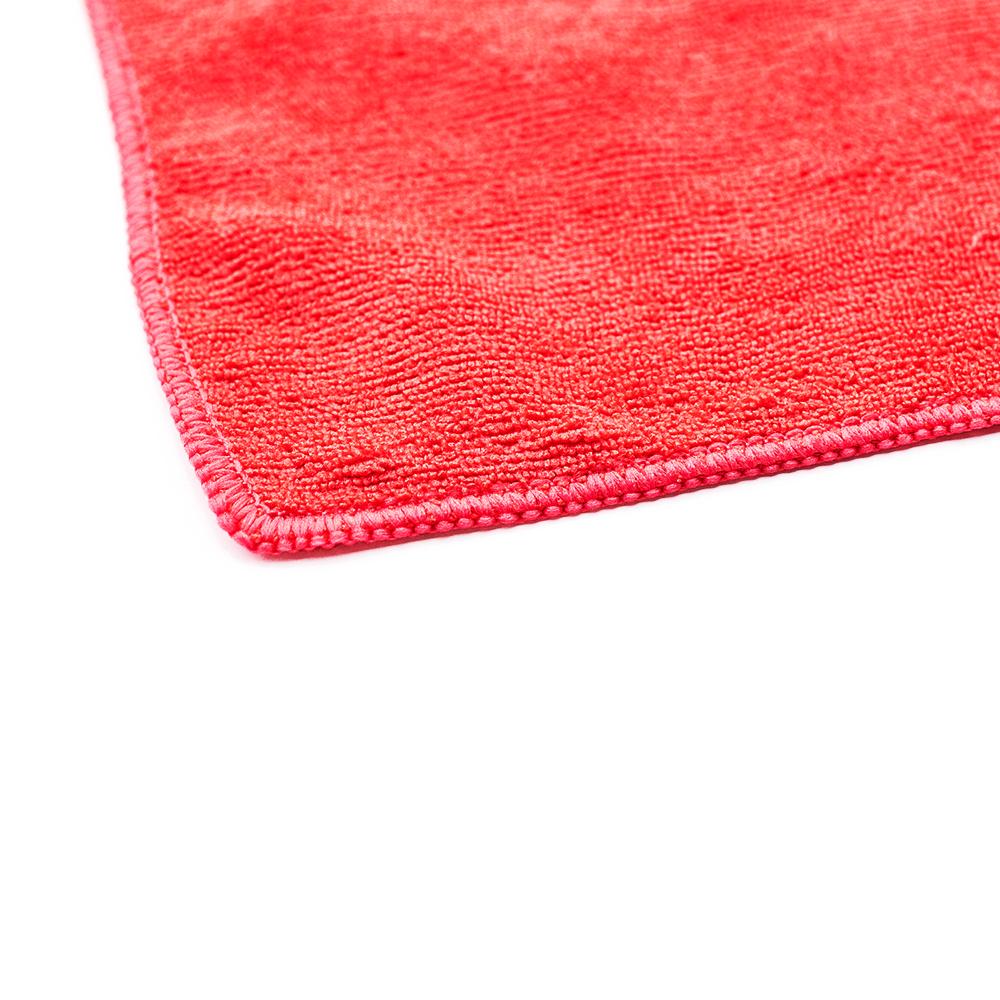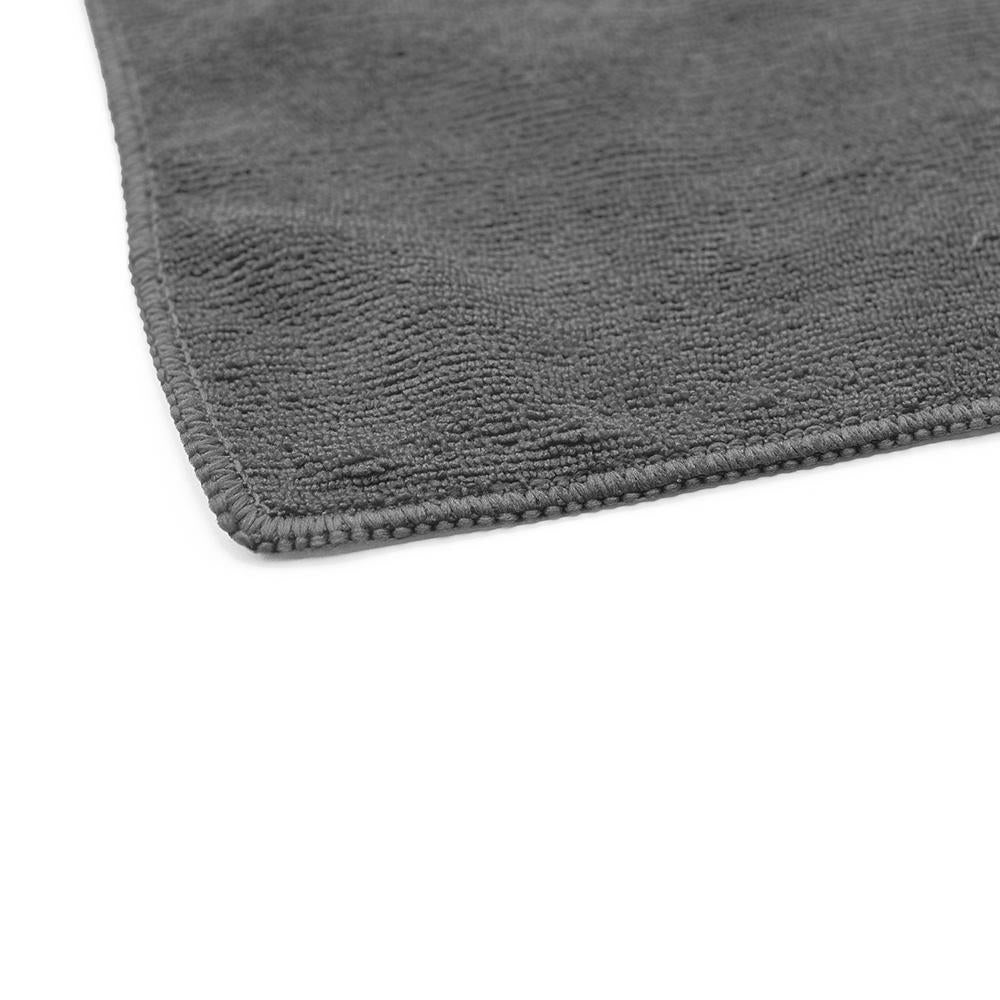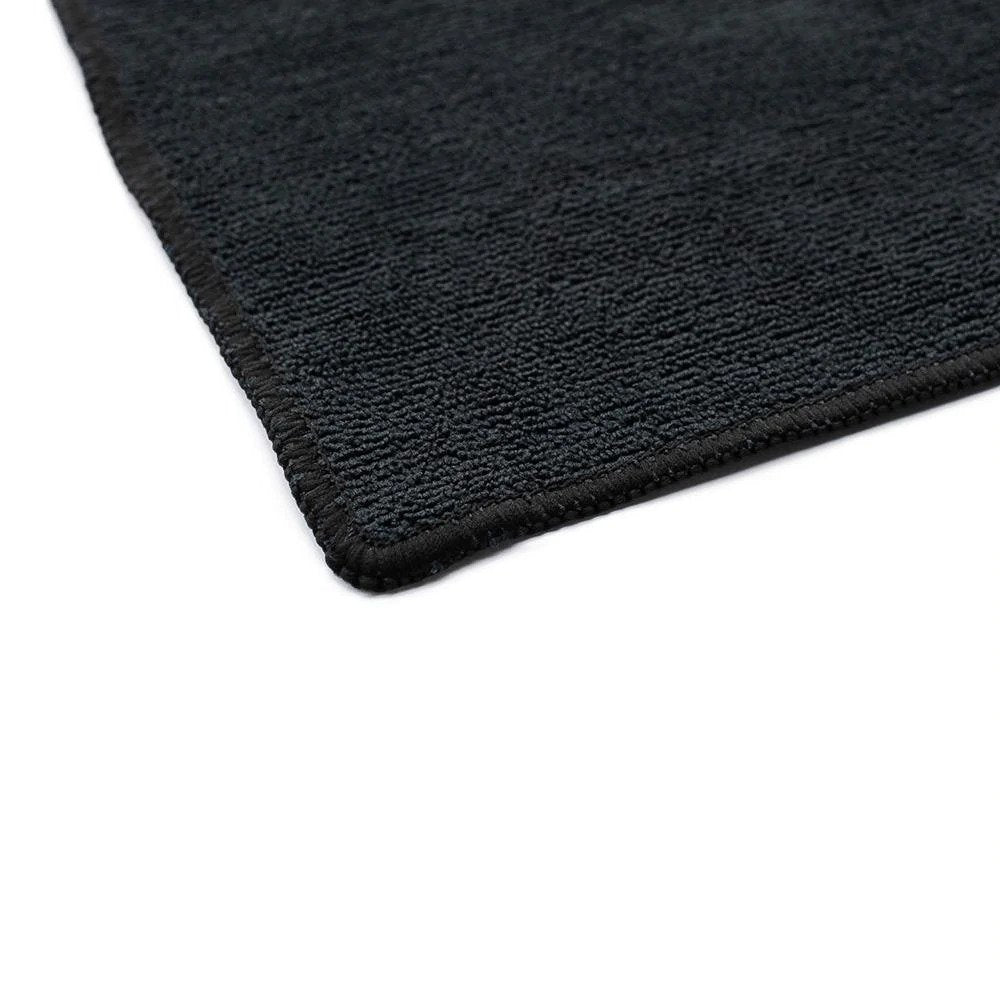 Microfiber Car Cloths - 12 Pack
Selection:
12 Pack - Best Value!
In Stock - Ships Same Day
Our Workhorse Microfiber Car Cloth, Now In a 12-Pack!
This Microfiber Car Cloth comes with high quality, durable fibers that clean glass, polish chrome, dust interiors, buff away waxes and polish residue, and makes quick detailing easy. It does all this without scratching thanks to the fine yarn and microfiber edge design. Check out all of our Microfiber Car Cloths here.

This large auto detailing towel's strength lies in millions of tightly-woven microfiber strands that loosen and lift dirt and debris. Once lifted, they're trapped inside microscopic spaces within and between these strands.
Measuring 16" x 16" you can even fold the microfiber cloth in fours for easy handling, and to create eight different wet or dry cleaning surfaces. 
When our microfiber cloths are slightly dampened, the short pile side cleans glass and windows with ease, and without leaving streaks or lint trails. When dry, gently abrasive microfibers break apart wax and polish for easy removal without damaging paint or clearcoats. 

16" x 16" Large Microfiber Auto Detailing Towels

These car wash cloths can be folded in 4 for 8 different clean sides

Ultra-soft Dual Pile 300 GSM Microfiber Fabric - 80% Polyester and 20% Polyamide - 100% Split

Versatile Shop Rag - Use with a Quick Detail Spray, Ceramic Coating, Waterless Wash, Glass, Interior, Wheels, and Trim

True Microfiber Cloth Design
Microfiber Cloth Washing Instructions
Always wash new microfiber towels prior to first use to remove any loose factory production fibers.
Always wash newer black, orange, and red colored towels separately from lighter colored towels to avoid any risk of bleeding.
We also have a guide for cleaning your microfiber towels.
Quick Cleaning: Hand wash in warm water with a mild, clean-rinsing liquid soap; rinse well.
Thorough Cleaning: All microfiber towels from Ethos are machine washable. Do not exceed 140⁰F at the risk of damaging the fibers leaving them much less effective.
Machine Wash in Warm Water with a Mild, Clean-Rinsing Liquid Detergent that is as Free of Dyes and Perfumes as Possible
Tumble Dry Low Heat / No Heat or Hang to Dry
Do NOT Iron Do NOT Use Any Fabric Softener as this Clogs the Microfibers and Reduces Performance
Do NOT Use Chlorine Bleach as this Prematurely Breaks Down the Fibers and Reduces/Eliminates the Valuable Dust & Dirt Collecting Electrical Charge of Microfiber
ONLY Wash with other Non-Linting Materials (NO Cotton!) to Maintain Proper Water and Dirt-Gripping Properties and Lint-Free Characteristics
SORT Microfiber Towels Similar To Your Regular Laundry Process: DON'T Wash Brightly Colored (Red, Orange) or Black Towels with Lightly Colored (Light Blue, Yellow) or White Towels as Bleeding May Occur with Newer Towels
ADVICE: Keep used/dirty microfiber towels in a separate bin from your regular laundry to reduce the risk of accidentally damaging your valuable microfiber by washing them together
Cleaning Cloths: The microfiber construction of our cleaning cloths allows them to effectively clean both wet and dry surfaces without the use of any chemicals.
Glass Surfaces:
Dusting: use the cloth dry; or spray with a sprig of water for damp dusting.
Cleaning: dampen the cloth, wring well and wipe...OR mist a cloth with water to get the right amount of dampness.
All Hard-Washable Surfaces: Sinks, counter-tops, etc. - turn on the water and start cleaning. Use a clean microfiber towel to wipe surfaces dry.
Carpets: To remove spills and stains, get the carpet thoroughly damp with hot water. Using a very damp (hot water) microfiber cloth, rub in different directions using "elbow grease".
The simple answer is No. High quality and well kept microfiber cloths cannot scratch your car.
But we recommend using a premium edgeless or silk lined microfiber cloth for best results.
The best cloth for drying a car would be our Microfiber Dying Towel with Twisted Loop Technology.
Twisted loop absorbs more than 8X its weight in water without leaving behind any streaks. Making it the best choice for car drying.
Although one of the most effective products to dry a large vehicle (or even a boat) is a chamois.
We DO NOT recommend using chamois for drying your car.
Chamois are usually a super-absorbent synthetic rubber type material (or leather), which can actually add scratches or swirl marks to your finish.
We recommend a microfiber car cloth as they are specifically designed to detail and dry your vehicle without scratching or streaking.
Although tempting and something you may have seen your friends doing, we do NOT recommend using a bath towel to dry a car.
And this is why...
Bath cloths are typically made from cotton, which is different than the high quality synthetic blend found in most microfiber car cloths. Bath towels can cause scratches and swirl marks to accumulate on your vehicle finish over time.