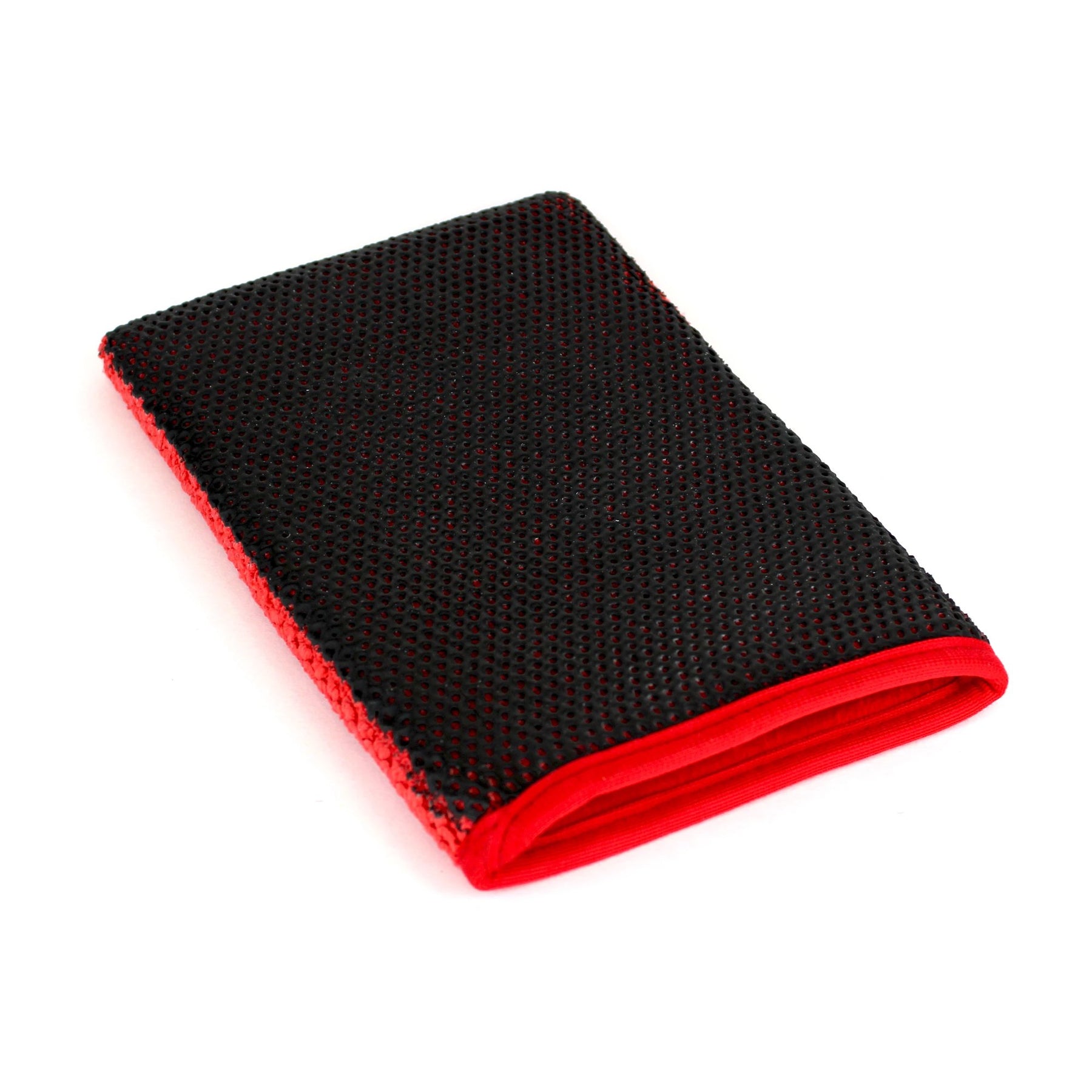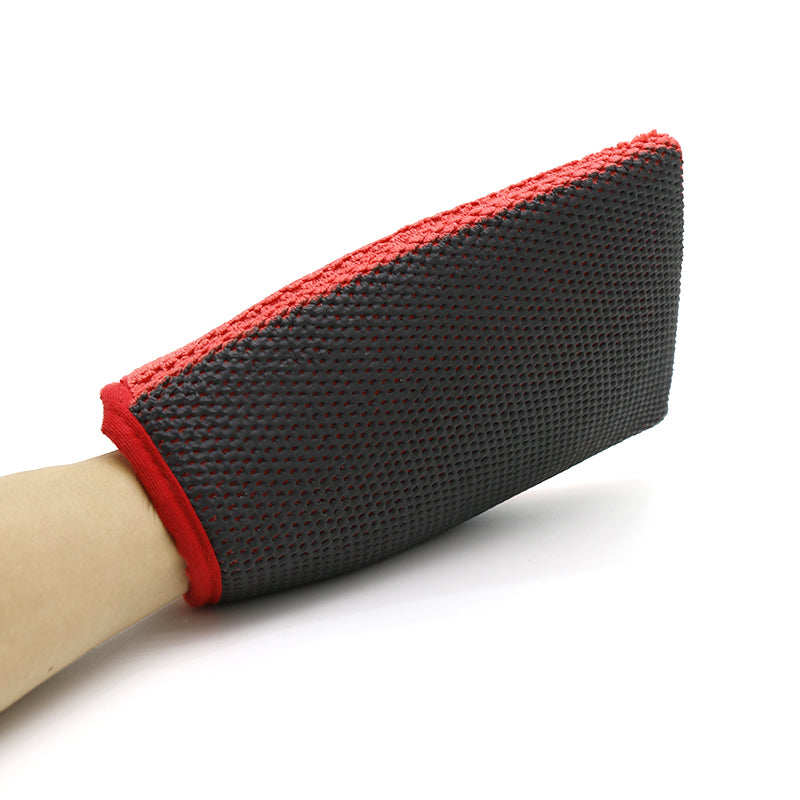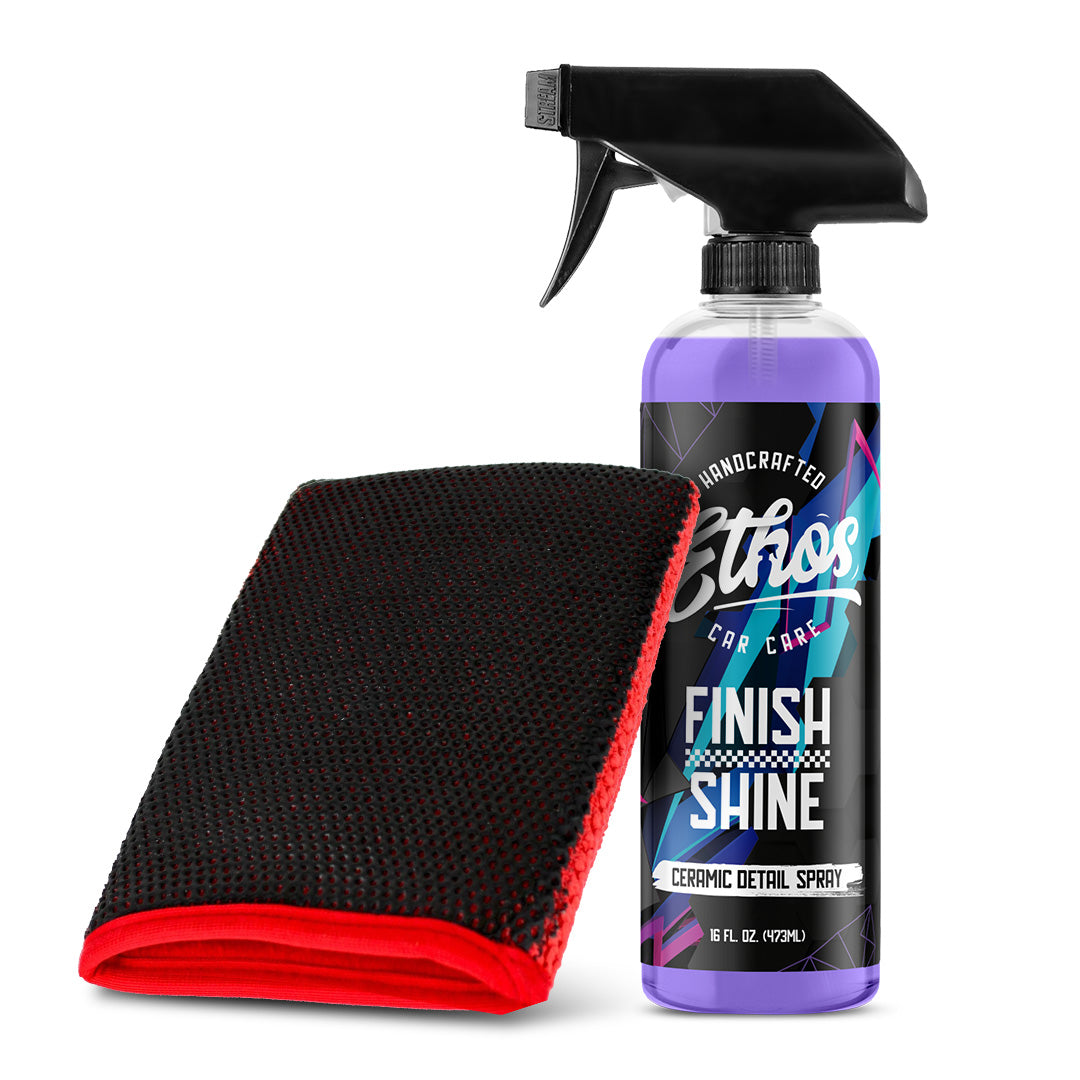 Quick Decon - Clay Mitt For Cars
SELECTION:
Quick Decon - Clay Mitt
In Stock - Ships Same Day
Quick Decon is the latest evolution in clay bar technology available on the market. It's the First Step in removing any rough, unsightly contaminants to achieve that ultimate new car finish, we all desire.
This means that Quick Decon will safely and easily decontaminate your surface from dirt, dust, tree sap, bugs, pollutants, and even water spots. Quick Decon also works great on vehicle paint, plastic, rubber molding, and even glass!
It's extremely versatile in that it can be used with any traditional clay lubricant to provide an effortless glide, or by using a high-quality soap such as Ceramic Shampoo.
To clean Quick Decon, simply rinse it well under water, and it will perform as new each time you use it.
How Does it Work?
Our clay weave technology quickly pulls contaminants from the surface without scratching. This is due to our unique hexagon weave infused with our proprietary polymers that have been shown to work up to 10X quicker than a traditional clay bar.
DIRECTIONS TO GET PROFESSIONAL RESULTS WITH YOUR CLAY BAR
Step 1: Thoroughly rinse your vehicle making it free of dust, sand, and dirt.
**Make sure to keep HIGH levels of lubrication at ALL times to avoid marring of the surface.**
Step 2: If using a traditional clay lubricant (We recommend our Detail Spray), apply clay lubricant to make the surface extremely slick and proceed to Step 3. However, if using a soap such as Ceramic Shampoo, begin washing the vehicle with either a foam cannon or by using a wash bucket. With the surface still wet, clean out your wash bucket and add another 2-3 ounces of soap to approximately 1 gallon of water. Then, stick the clay mitt into the bucket so that it is fully wet, and proceed to Step 3.
Step 3: Lightly polish the surface of the vehicle with Quick Decon, applying light pressure, similar to how you would wash the vehicle. Ensure that Quick Decon and the vehicle surface stay wet and lubricated to avoid scratching and marring on the vehicle clear coat. Re-lubricate at minimum every 2' x 2' area. See more notes below.
"IMPORTANT: It bears repeating, make sure to keep a VERY HIGH level of lubrication at ALL times using the Quick Decon - Clay Mitt, with very light pressure, to avoid marring or residue on the surface. Do NOT use the same pressure as you would when washing. A little goes a long way here. Make sure to read all steps below:"

1) Thoroughly rinse the vehicle making it free of dust, sand, and dirt.
2) Use only on a clean and cool surface, out of direct sunlight if possible. 
3) The Quick Decon - Clay Mitt should be turned over and rinsed regularly to reduce the risk of removed contamination scratching the paintwork.
4) At a minimum, you should re-lubricate every 2' x 2' area of a panel. Be very generous on lubrication throughout the entire process. A good rule of thumb to err on the side of caution is 2-3 oz of soap to approximately 1 gallon of water.
5) When finished, rinse off/pressure wash off thoroughly when done, and store in a cool and dark place.
The Ethos Quick Decon - Clay Mitt can be used up to 100 times before need to be replaced. Thanks to our poly weave technology it can be cleaned between uses and does not get dirty or need to be thrown away like a normal clay bar.
The Clay Mitt uses multiple grades of rubberized synthetic detailing clay to cleanse paintwork for perfect results on any vehicle with any level of contamination. It can be used during the wash process after the vehicle has been cleaned to help expedite the de-contamination process.

We first recommend washing the vehicle from top to bottom, then with soap still on the vehicle surface for lubrication use the Ethos Clay Mitt to decontaminate the surface.
A clay mitt works by removing embedded contaminants safely from your paint, glass, chrome or other surfaces. The Ethos Quick Decon - Clay Mitt utilizes advanced poly weave technology to remove stuck on embedded contaminants like bug guts, tree saps, industrial fallout quicker and easier than ever before.
When polishing car paint it is always best to ensure the surface is as clean and decontaminated as possible. Quick Decon - Clay Mitt is a great way to clay bar your paint prior to polishing.