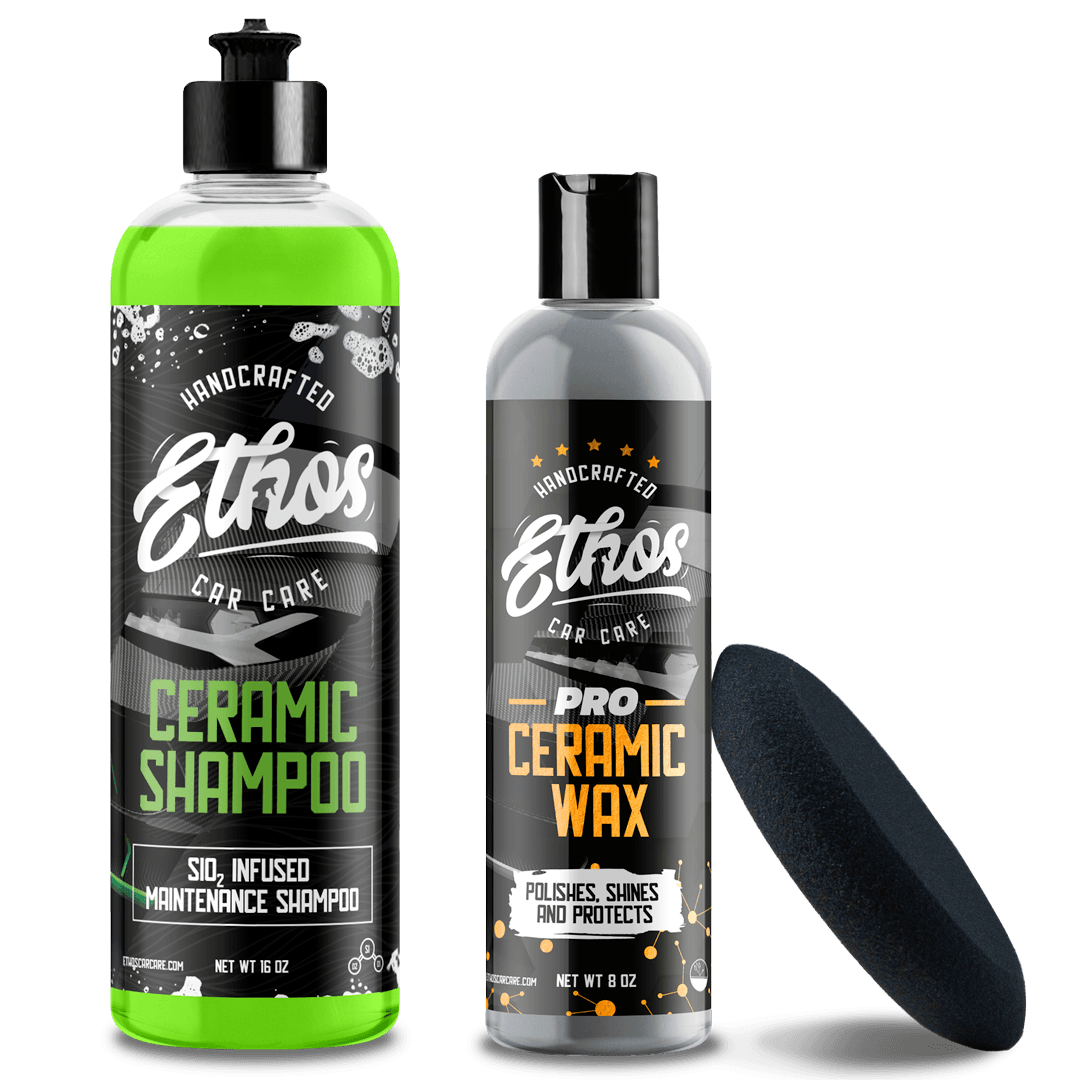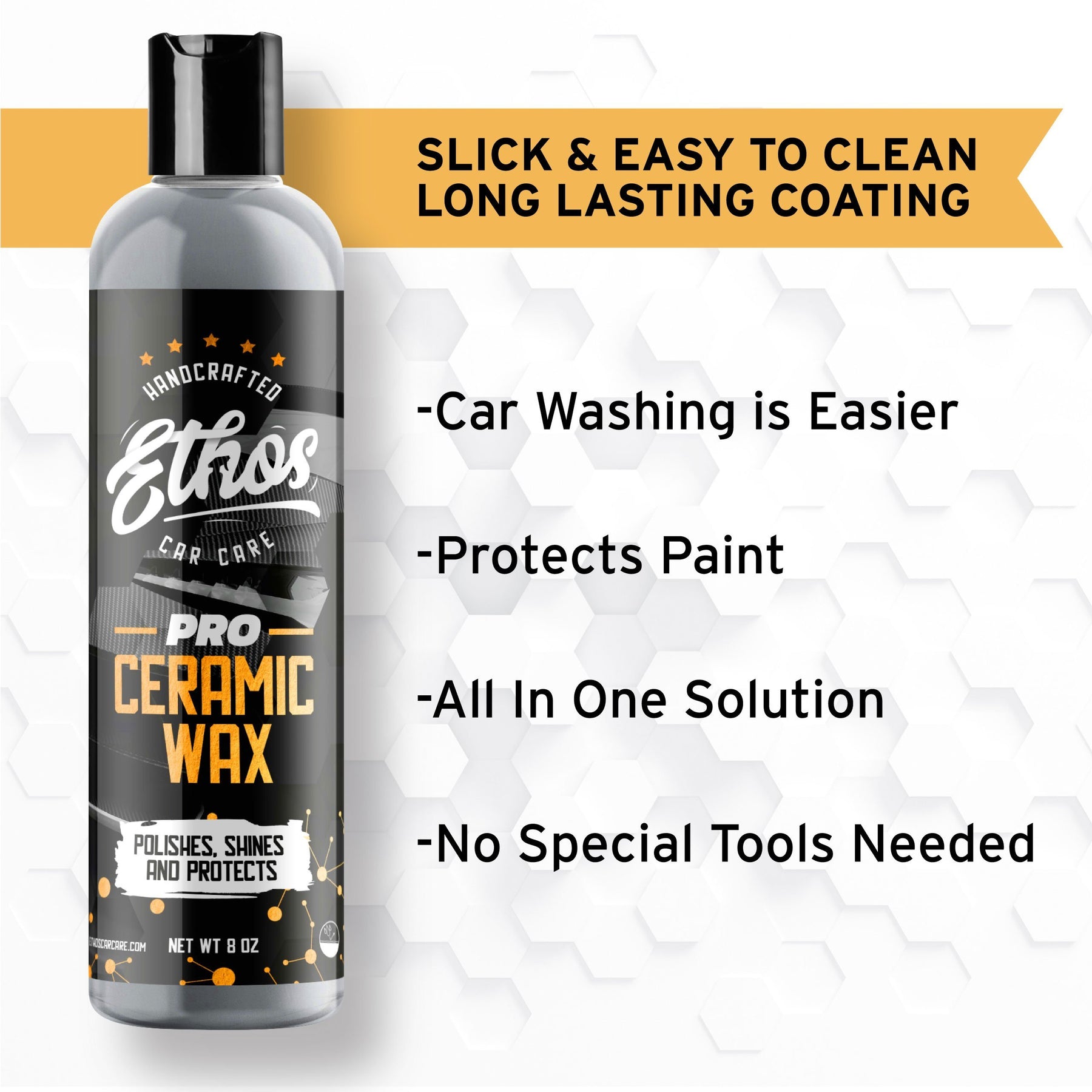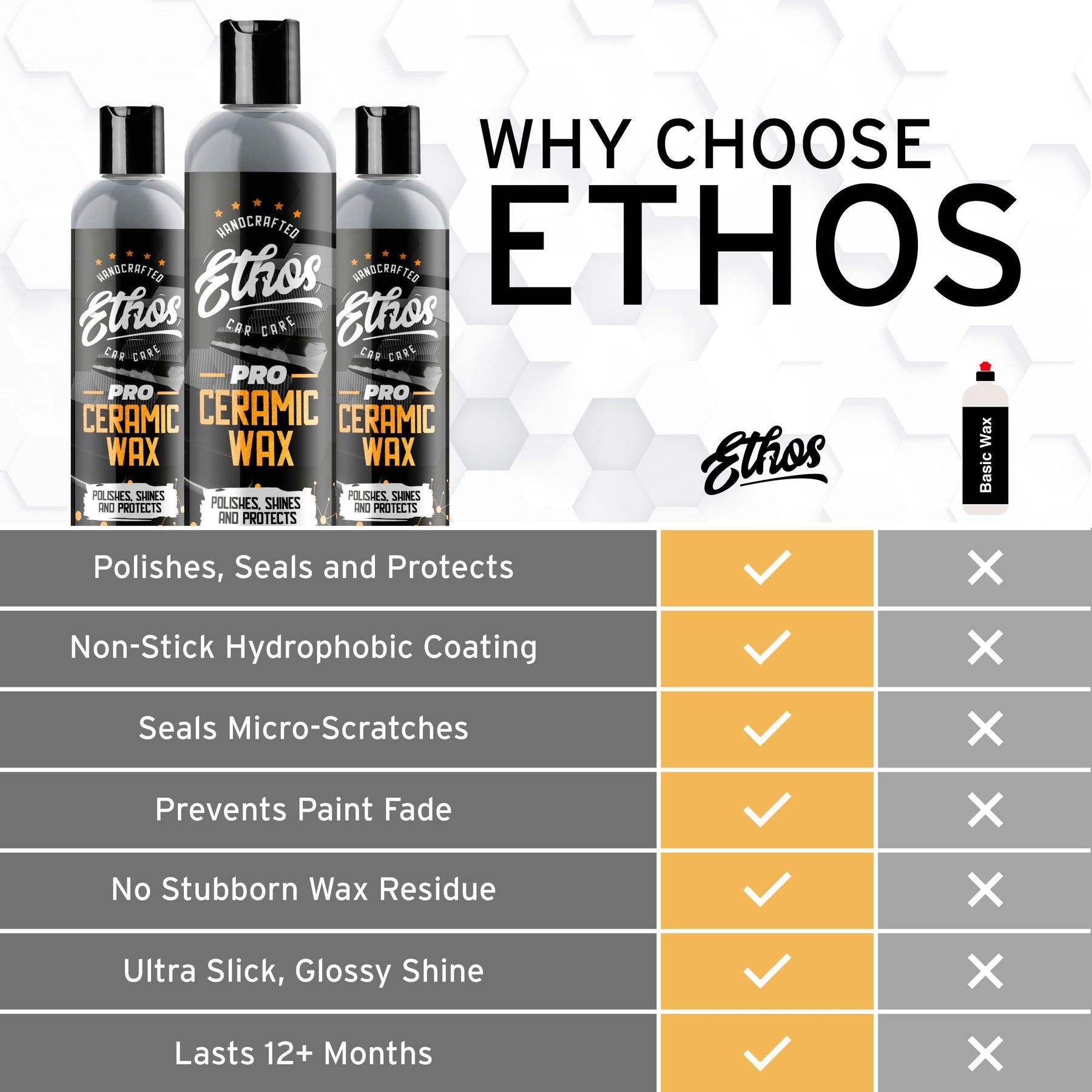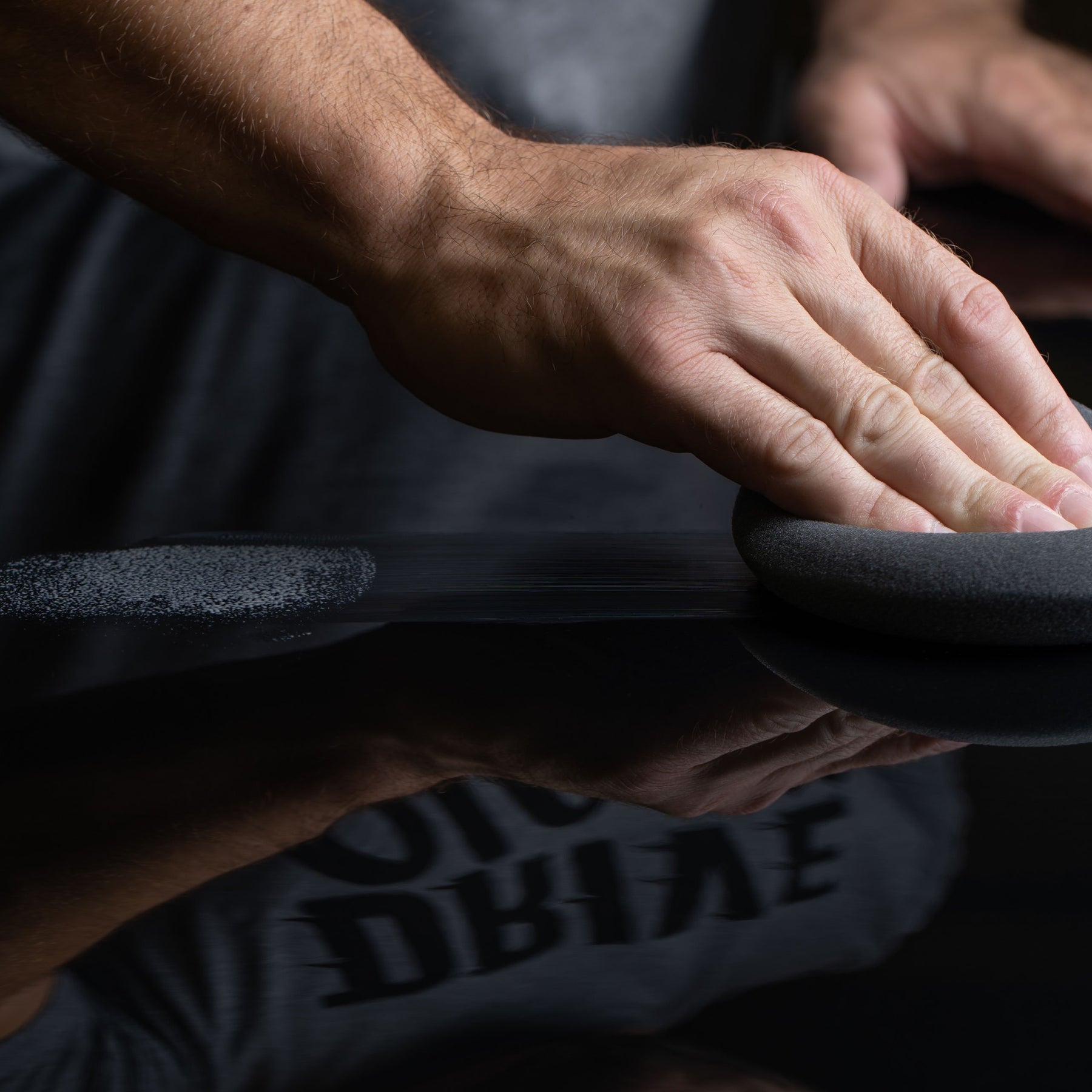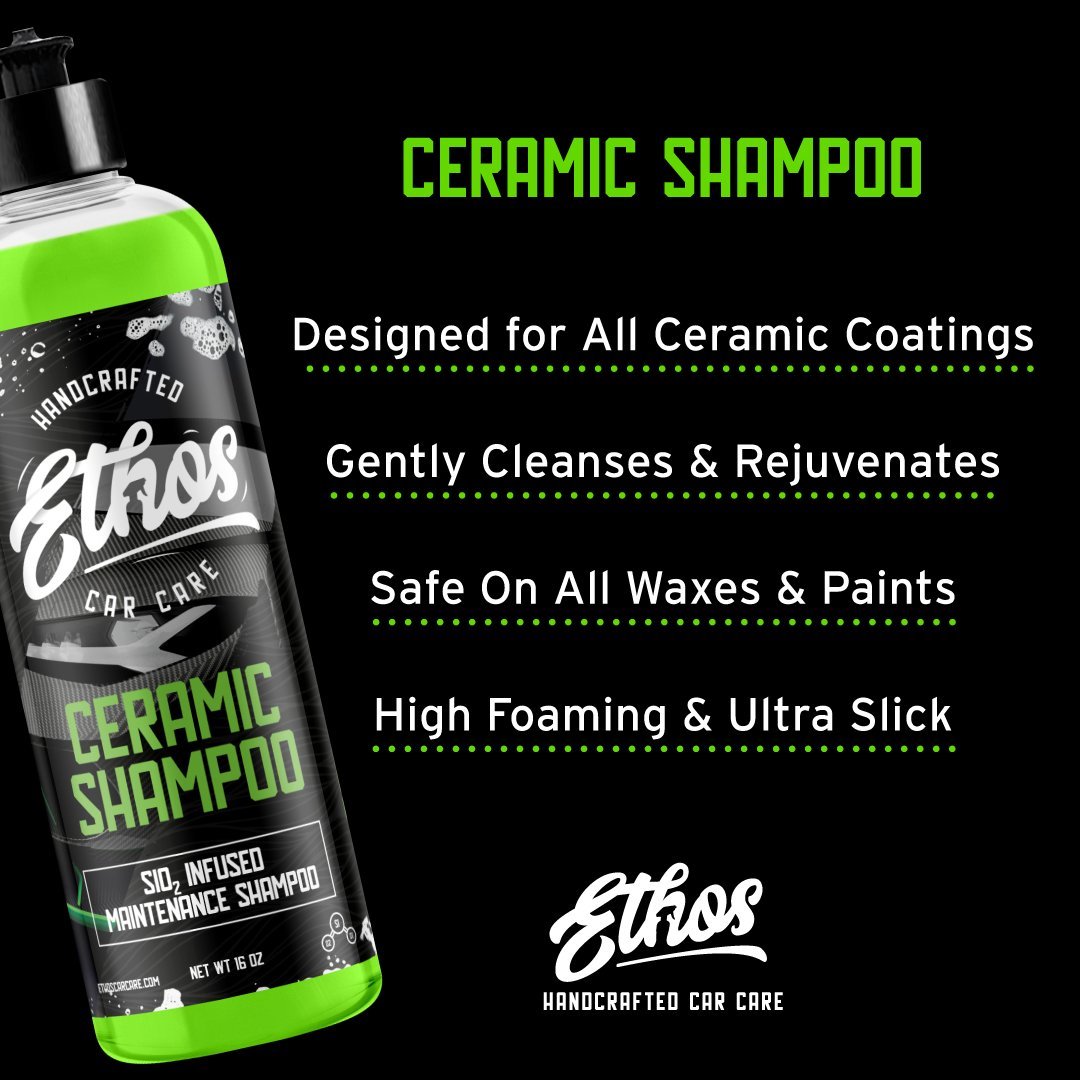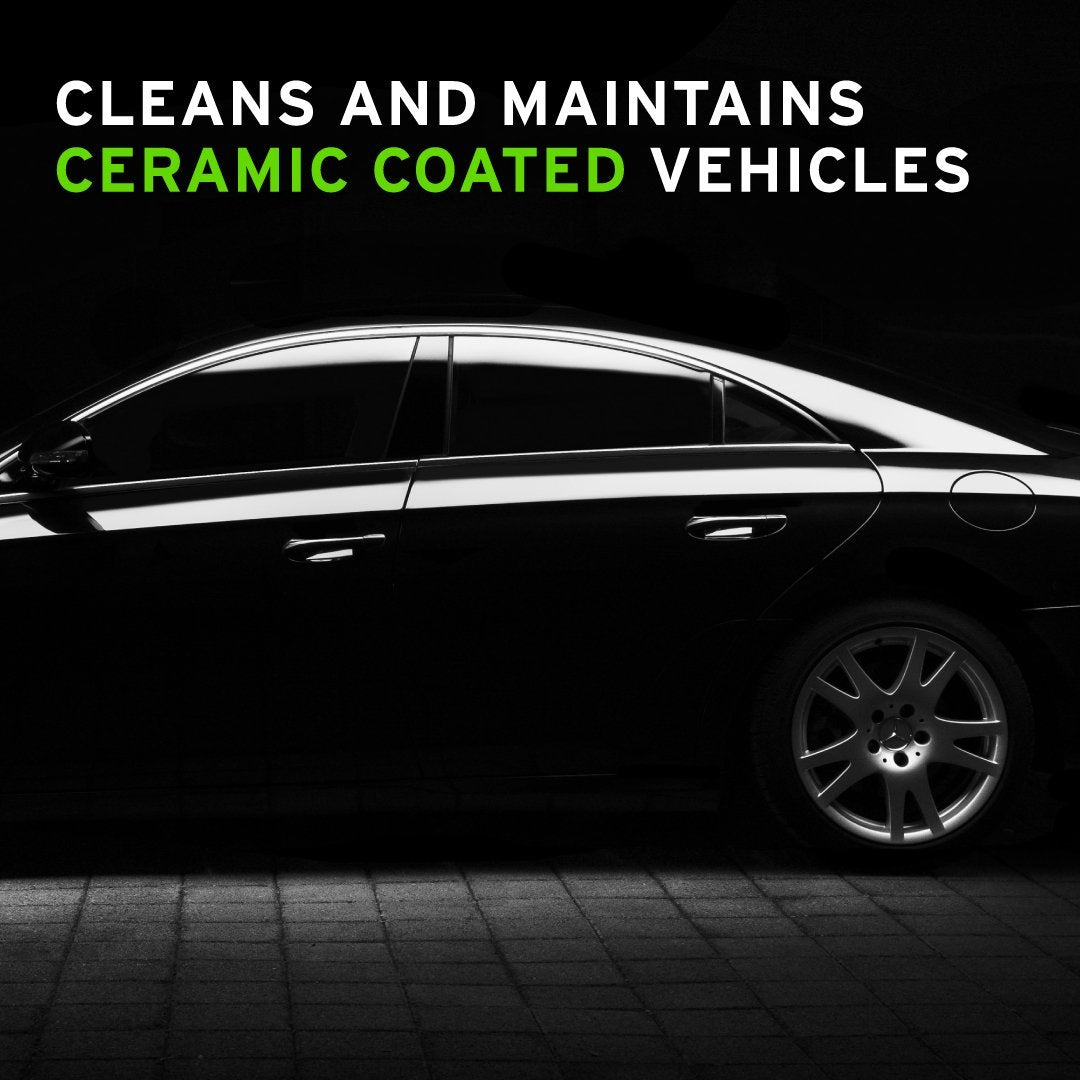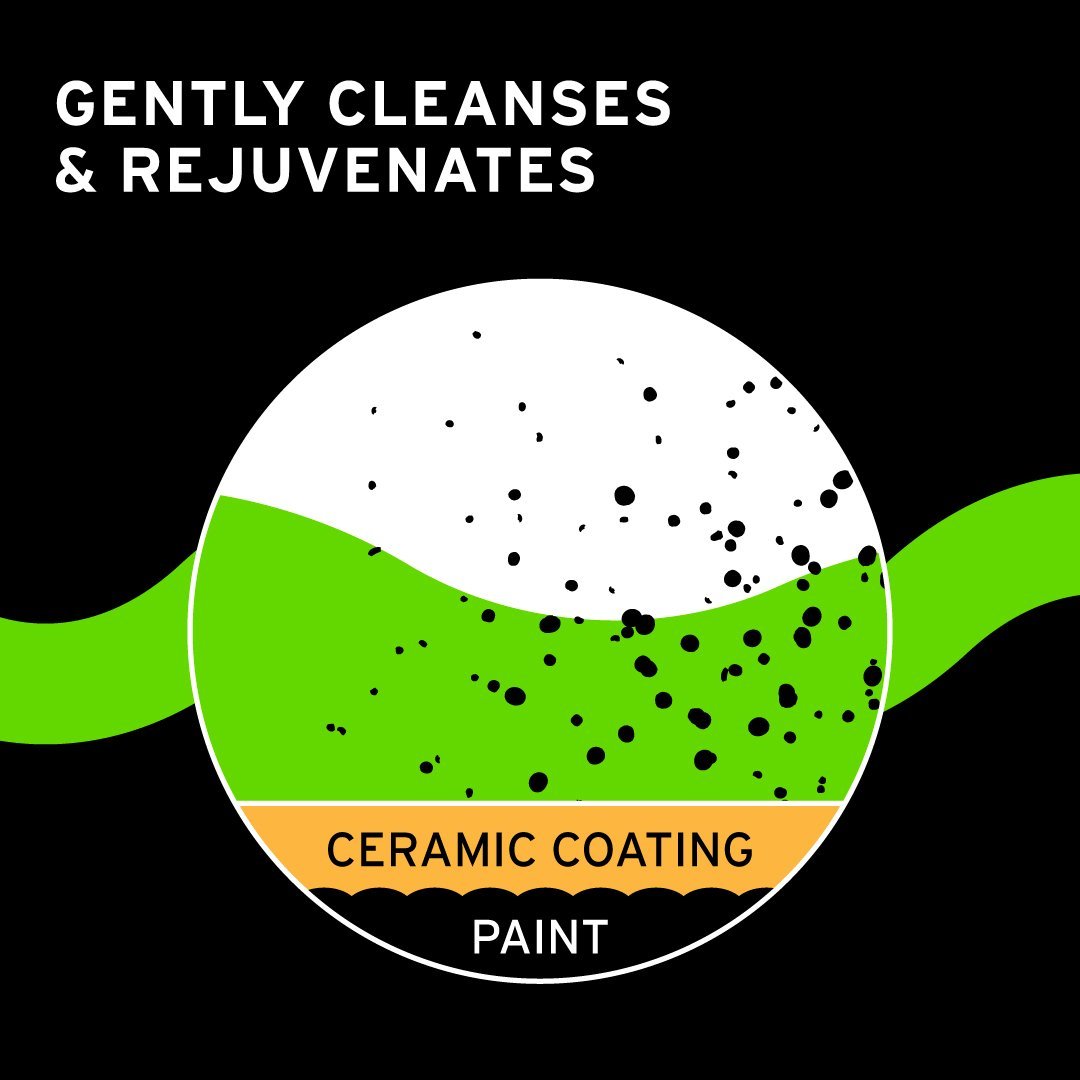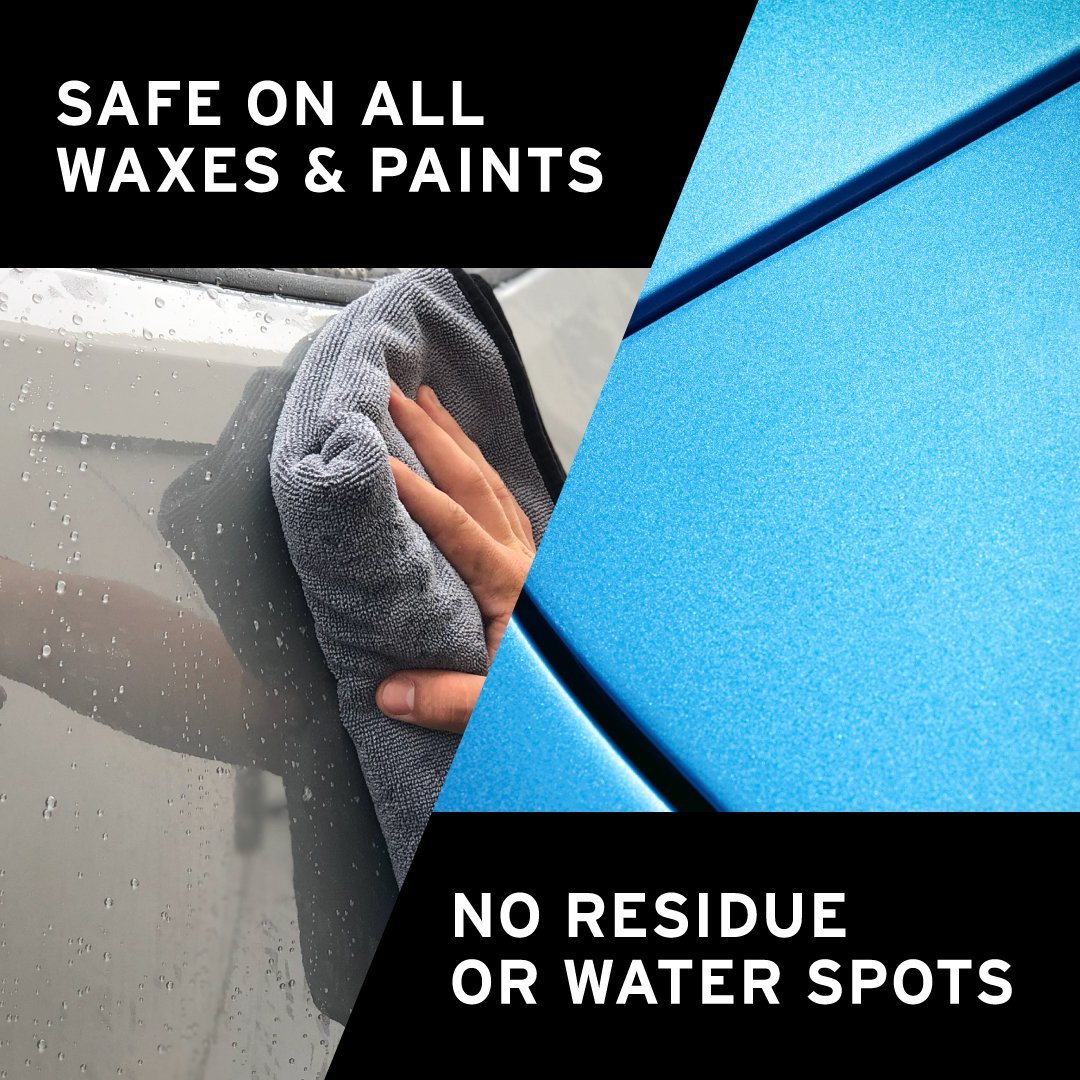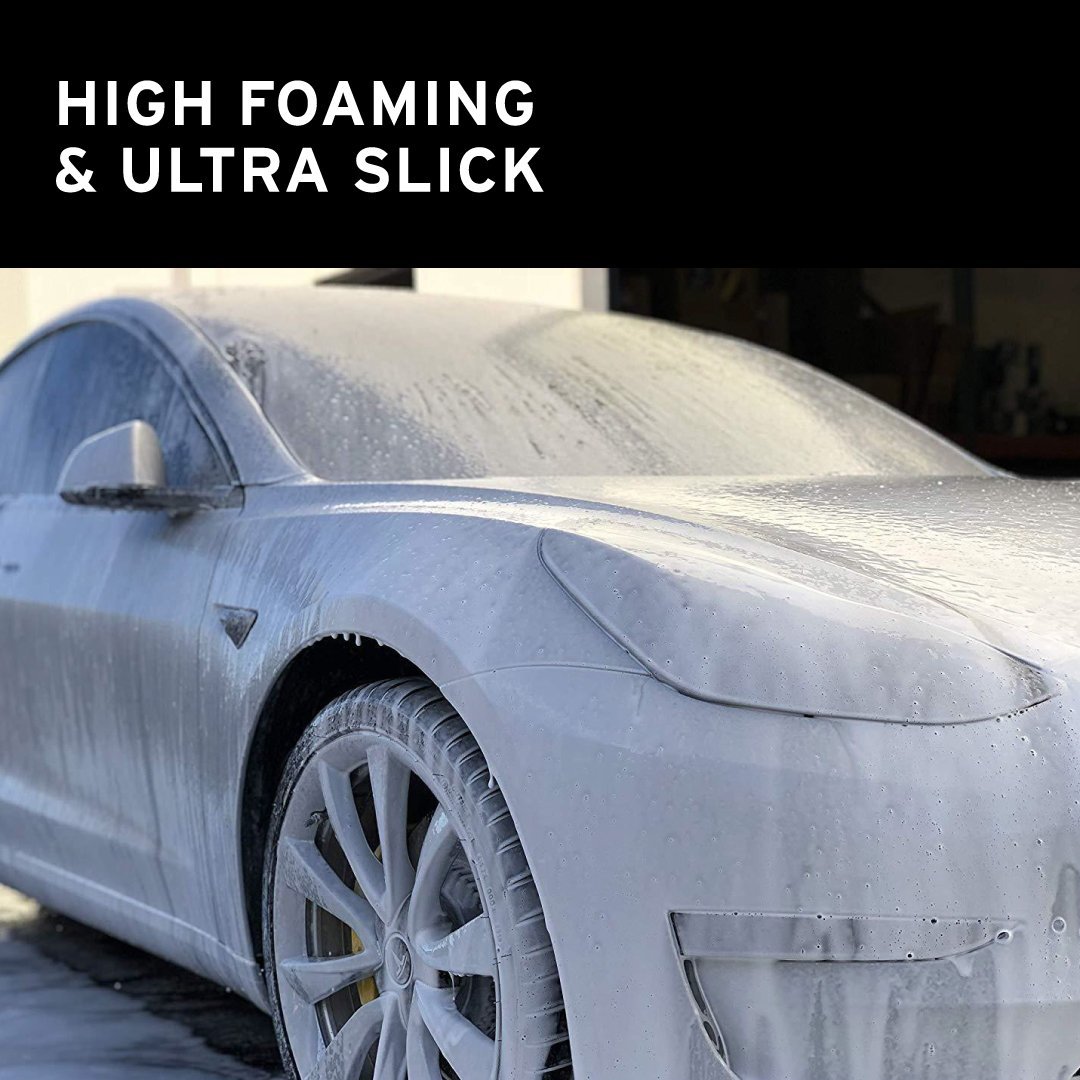 Ceramic Wash and Wax
In Stock - Ships Same Day
Ceramic Shampoo
The perfect package to apply and maintain a ceramic-level coating on your vehicle!
Ceramic Shampoo is formulated with Sio2 ingredients to gently and effectively clean and condition Ceramic Coated vehicles. This pH-balanced formula does not interfere with the surfaces hydrophobic properties. We blended the finest cleaners and ingredients to provide extra lubricity and cleaning power to help prevent wash-induced marring. Ceramic Shampoo rinses completely clean from the vehicle without leaving residue.
Ceramic Wax
Ethos Ceramic Wax bridges the gap between ceramic coatings and hand-applied waxes or sealants. Using state-of-the-art SiO2 components, we have formulated a liquid wax that can be applied easily and efficiently on any painted surface.
Applying a ceramic coating has never been easier! Achieve pro-level results quickly and easily with Ethos Ceramic Wax.
12+ Months Durability
High gloss and clarity
Ultra-Hydrophobic (Water Repellant)
UV and PH Resistant
Instructions:
Simply add 1-2 ounces in your wash bucket then fill with water
Add 3-4 ounces to your foam gun or cannon and enjoy a blissful washing experience.
What are Ceramic Coatings?
Ceramic coatings are infused with Sio2 (Silicone Dioxide) which cures to form a barrier of protection on your vehicle. These coatings help to protect against oxidation, UV rays, environmental contaminants, and moisture while adding to the appearance of the vehicle.
Ceramic Coatings are usually very expensive and require expert equipment and experience to install.