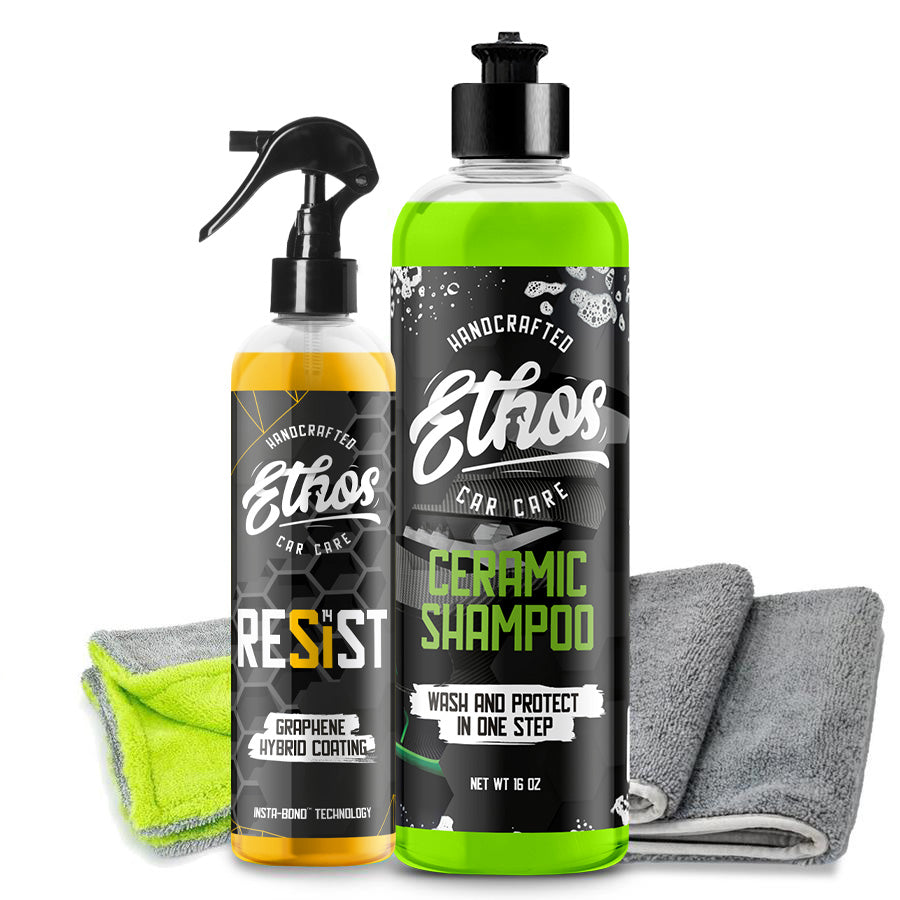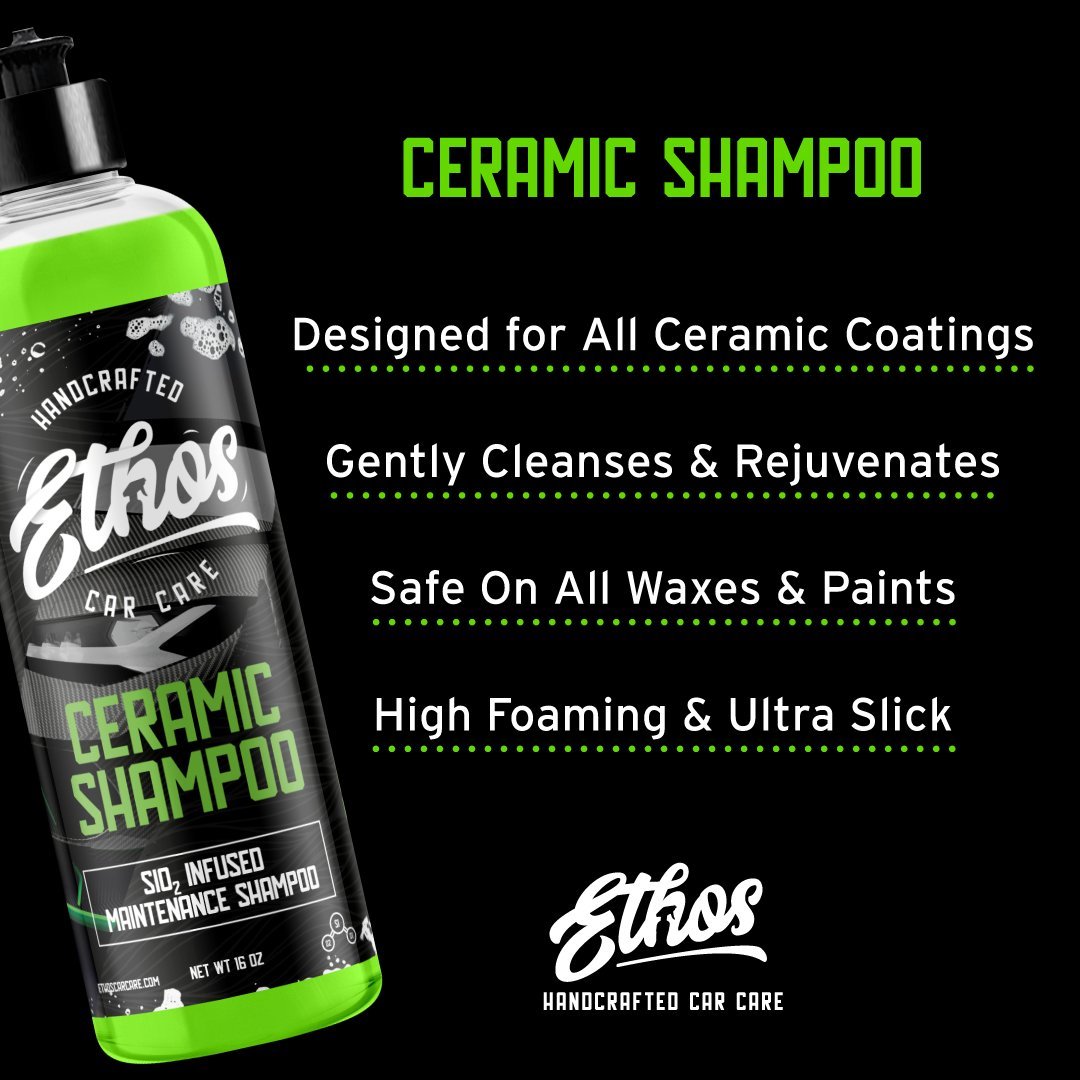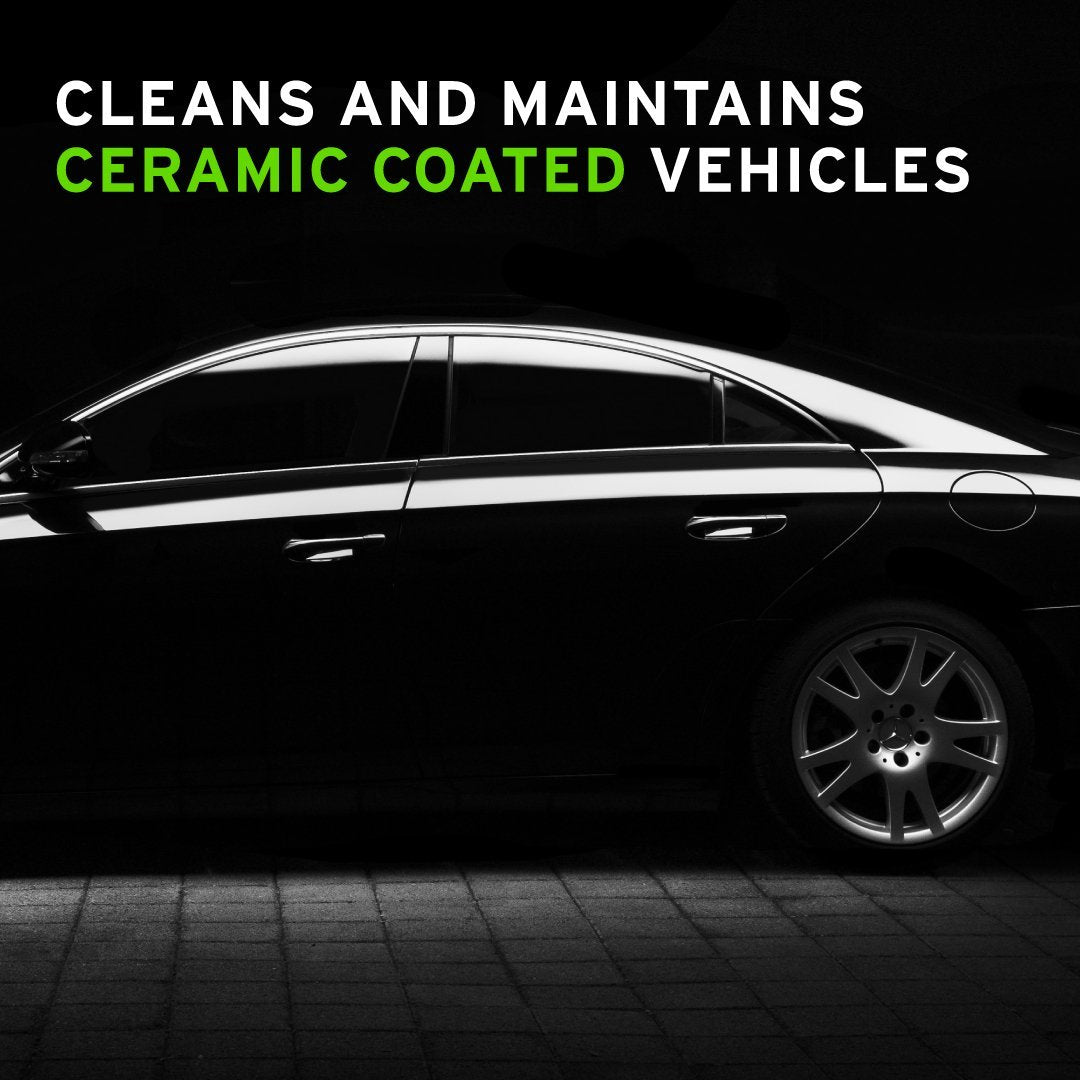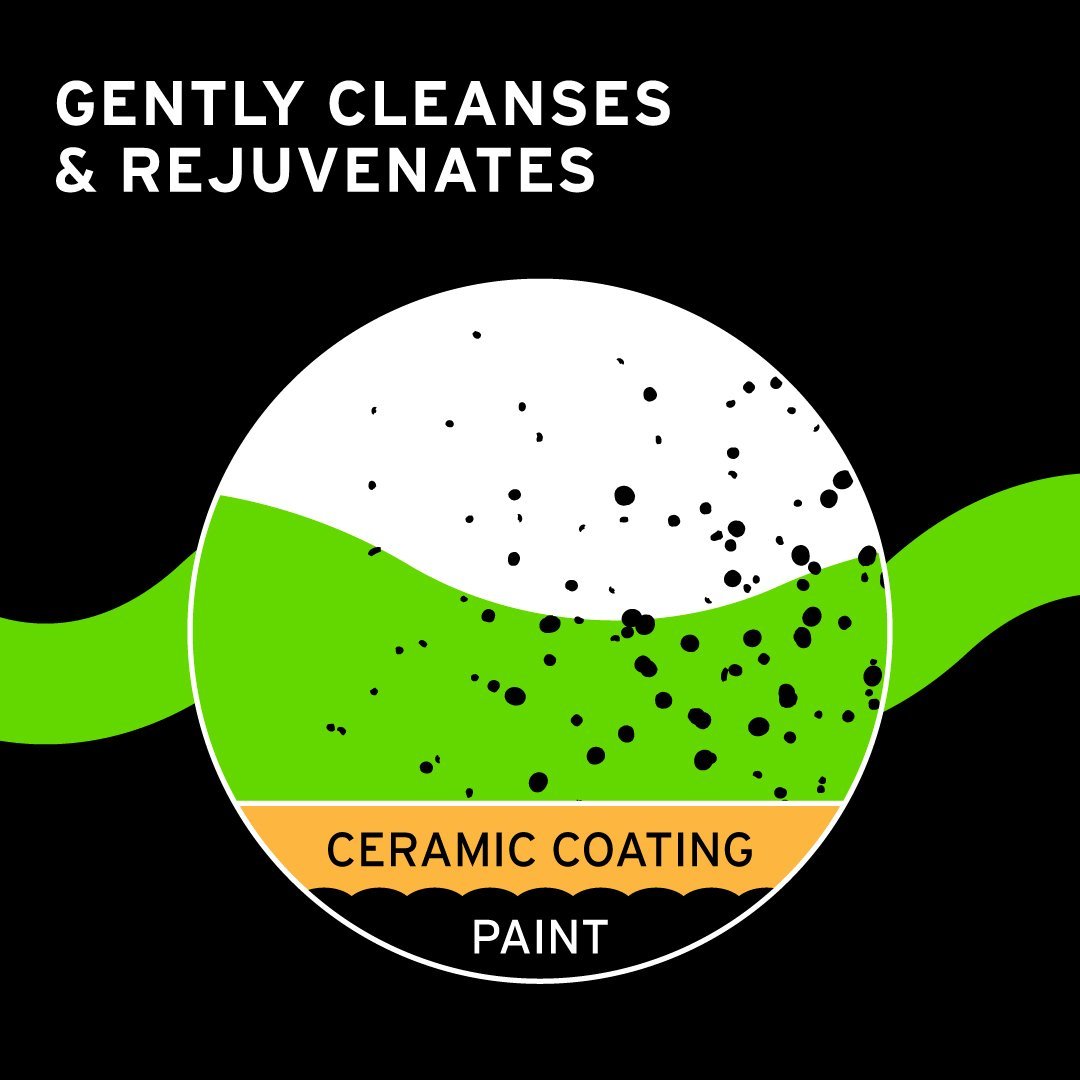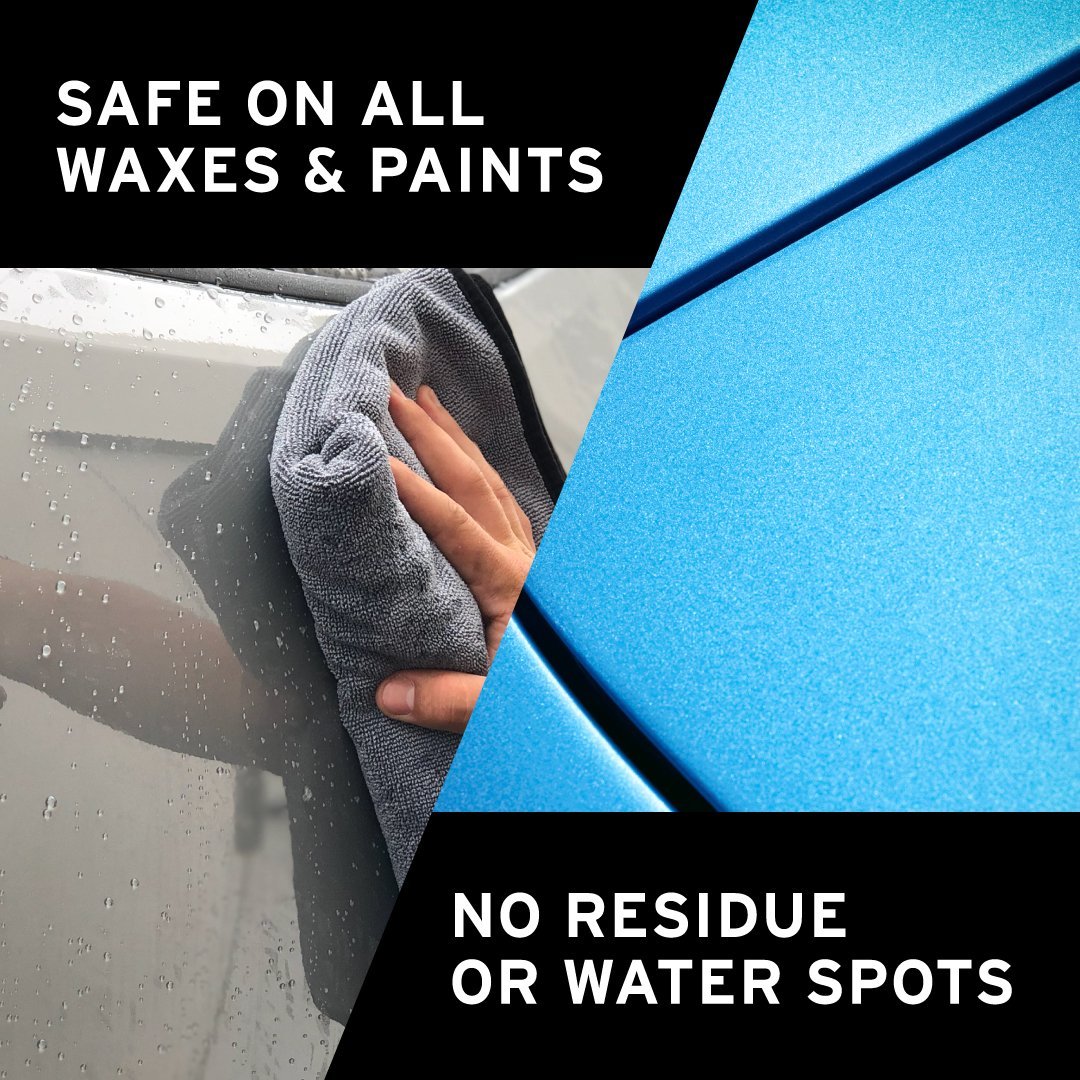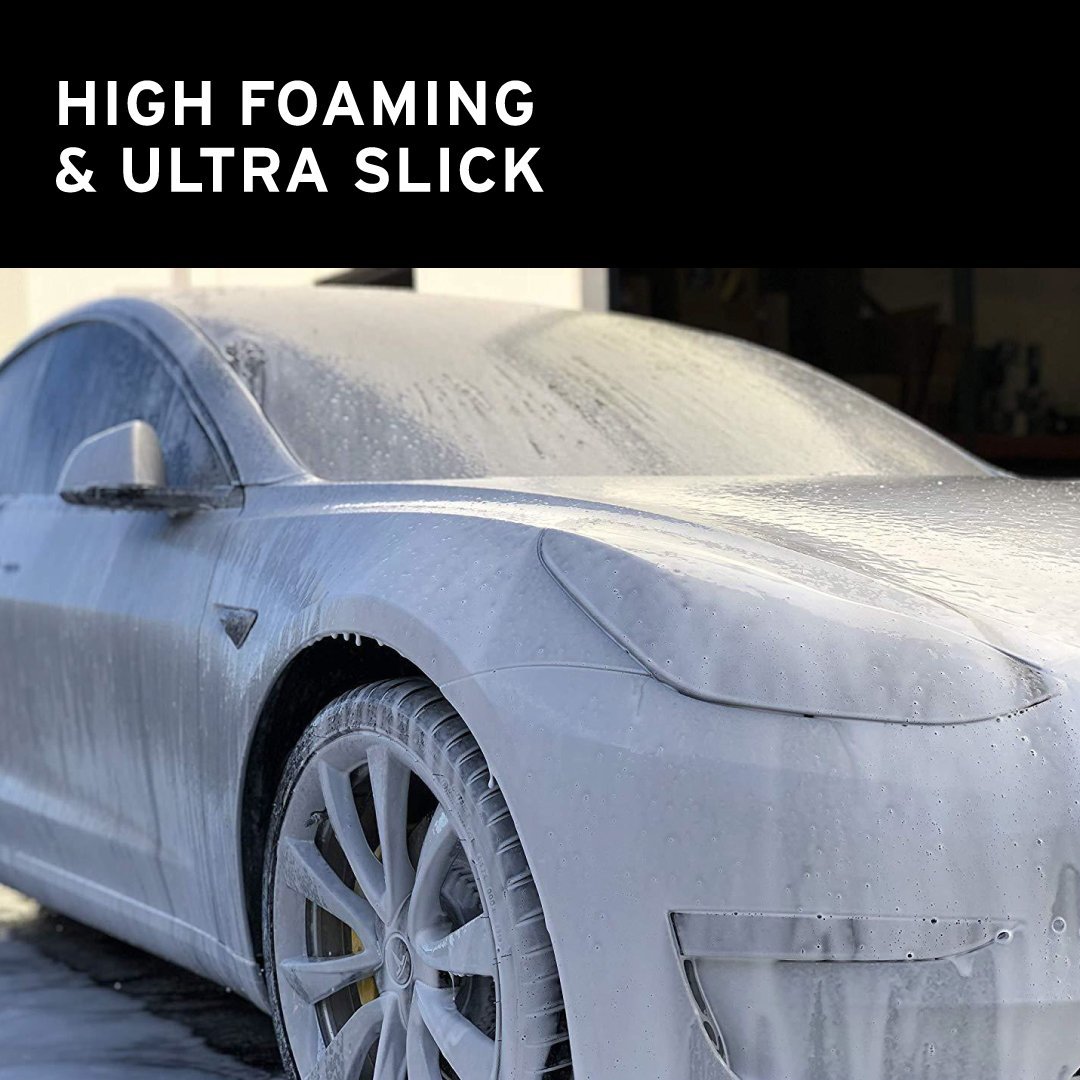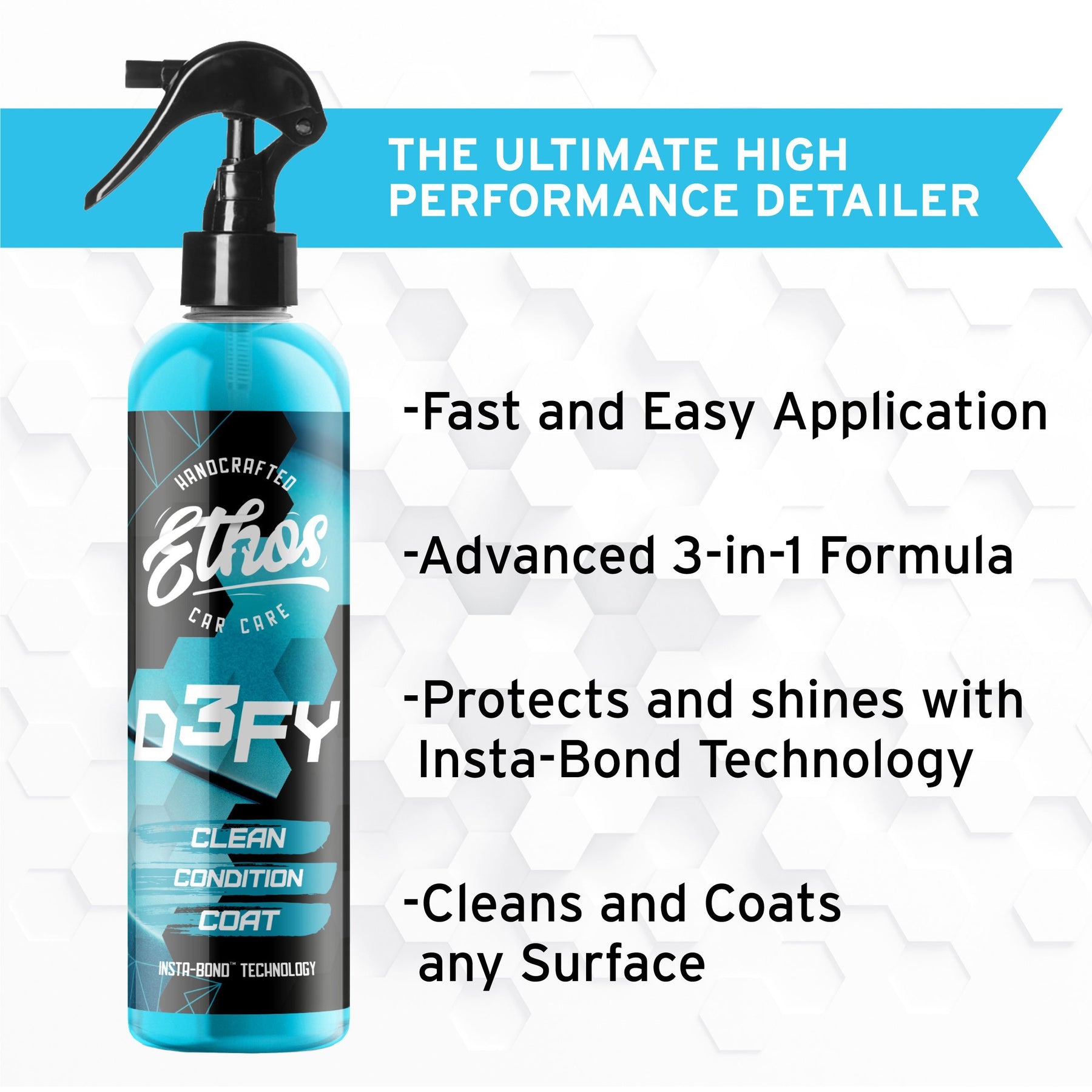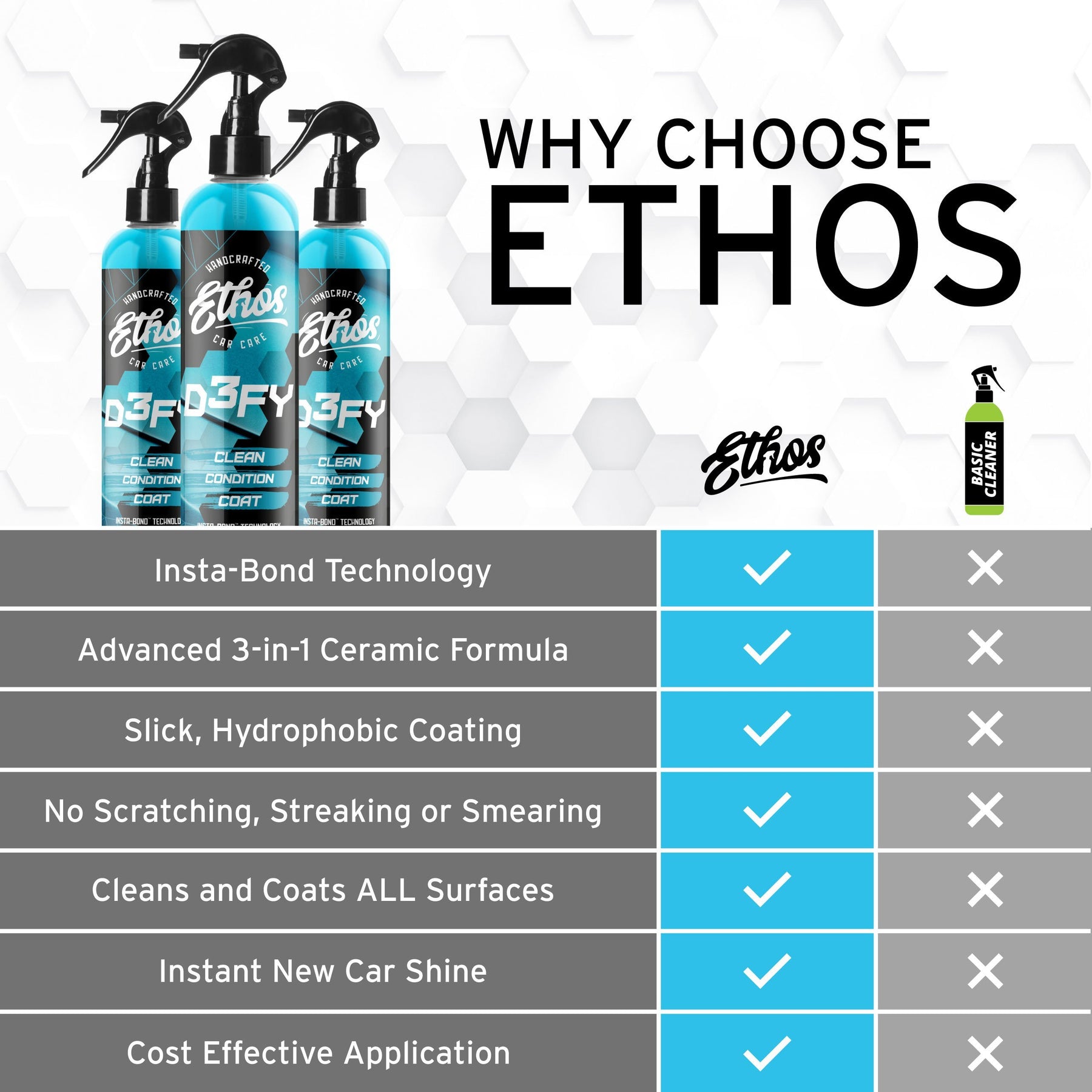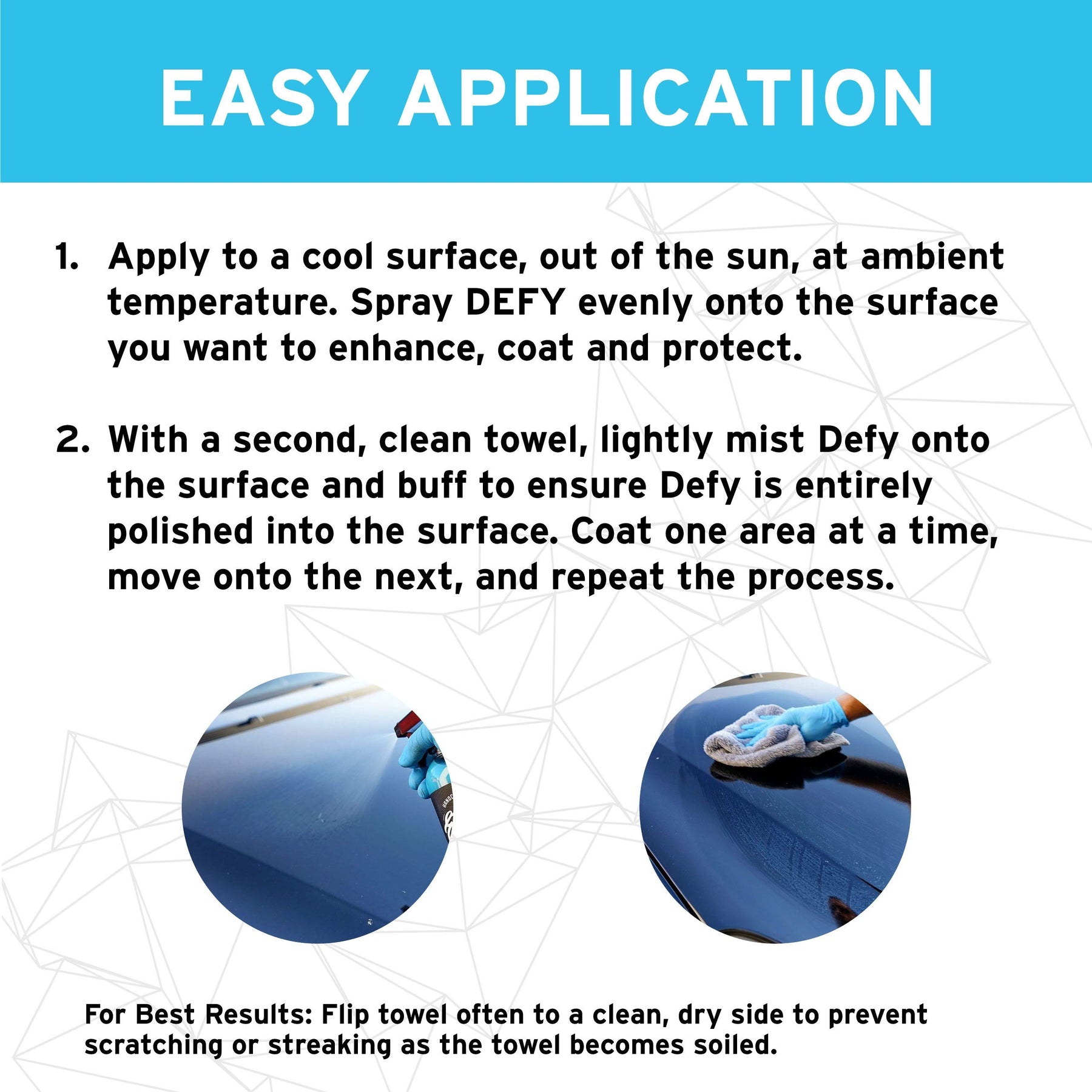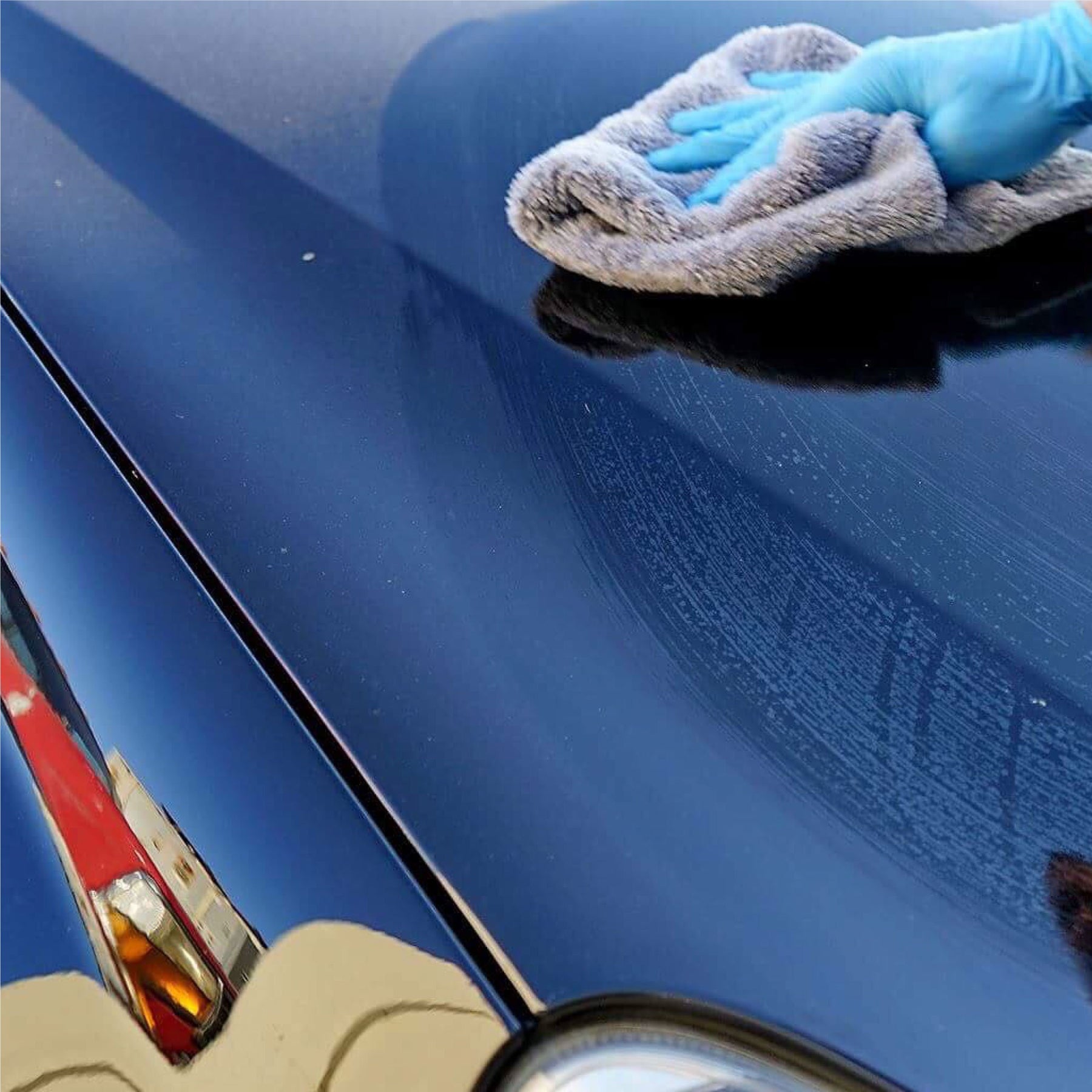 Ceramic Coating Car Wash Kit
Ceramic Protection With Every Wash
Infused with ceramic resins to add protection and hydrophobic beading with each wash.
High Gloss Mirror Finish
Adds dripping wet gloss while effortlessly cleaning away dirt and grime.
Rejuvenates Ceramic Coatings
Safely cleans and conditions any form of ceramic coating, wax or sealant - Fills in low spots and repairs the surface of your coating with Si02.
Slick, Sudsy High Foam Formula
Lubricates to easily clean by lifting contaminants from surface while reducing risk of scratching with a layer of foam.
Ceramic Shampoo
Designed with simplicity in mind and packed with the highest grade ceramic resins that add protection seamlessly during your car wash process. This formula also deep cleans and conditions ceramic coatings, while "Leveling" any low spots to provide additional protection, shine, and performance with each use. Ceramic Shampoo forever re-invents the car washing experience.
Ceramic Protection with Every Wash

Add protection with every wash and watch as your vehicle becomes fully sealed and protected, shedding water, dirt and contaminants with ease. Safe for use on Ceramic Coatings to "Boost" protection or to add hydrophobic protection easily to any finish.
High Gloss Mirror Finish
Advanced cleaners and lubricants gently remove stubborn grime to prevent scratching and swirl marks that can dull and oxidize your paint. Water activated emulsification agents cure and harden to create stunning mirror shine reflections that enhance color and prevent fading.
Rejuvenates Ceramic Coatings
Ceramic Shampoo bonds and fills imperfections and low spots to rejuvenate Ceramic Coatings with each use. Ph balanced cleansers won't stain, spot or leave any unsightly residue behind. Ceramic Resins boost hydrophobic effect, shine and protection of any brand of Ceramic Coating, Ceramic Spray or Ceramic Wax.
Slick, Sudsy Foam
Ultra concentrated Cucumber Melon formula provides a quicker and more enjoyable cleaning process than ever before. Added slip agents reduce scratching while easily wiping away bugs, dirt and grime without the elbow grease. Add directly into your car wash bucket or foam gun/cannon to enjoy a luxurious car washing experience.
---
DEFY
Our formulation team developed the ONLY DIY, at-home detailing product that uses ceramic waterless cleaning technology and cleaning agents to gently, safely and effectively cut through dirt, grease and grime on-contact – leaving you with a clean, sealed and protected surface each and every time.
Fast and Easy Application
Easy one-step hand application gives you instant results you can see! Replaces all the trouble of car washing.
Advanced 3-in-1 Formula
Cleans, Conditions and Coats any finish, in seconds.
Protects and Shines with Insta-Bond™ Technology
Instantly leaves behind a slick, non-stick finish that repels Water, Dirt, Dust, Grime and other Contaminants.
Clean and Coat any Surface
Enhance and protect your paint, plastic, trim, glass, wheels, chrome, vinyl and more.
It's Never Been Easier To Have The Best Looking Car On Your Block!

Finally, one product can be used to clean, condition and coat any surface with lasting results easier than ever before. Defy produces a slick, non-stick finish with impressive shine and protection. Our proprietary formula pairs our renowned ceramic resins with our all new Insta-Bond Technology, producing stunning mirror-like reflections and ultra-durable protection in one simple step.
3-in-1 Formula Saves Time and Money
Clean: Cleans Dirt, Dust, Grease, Grime and other Contaminants without scratching or streaking.

Condition: Fills micro-pores and polishes imperfections to seal the surface creating smooth as silk coating.

Coat: Bonds to form a Non-Stick, Hydrophobic Layer that beads and repels contaminants creating an easy release surface that replenishes with each use.
Insta-Bond™ Contact Formula
Insta-Bond™ is our proprietary coating technology that instantly produces gloss, slickness, water beading and durability upon contact. You can see this effect at work with each spray of our product. Upon contact with the surface the product immediately disperses and cures. It cures so quickly that even excess product residue beads up and begins to reject itself!
Clean and Coat any Surface
Defy's Multi Purpose formula cleans without scratching or smearing, seals and conditions micro-scratches and imparts a protective coating on any surface it touches. This product was engineered to Defy the normal way of cleaning your vehicle! Long gone are the days of spending hours bending over your car, scrubbing, polishing and waxing away.
What's the difference between Defy and a regular Wax?
Comparing Defy to wax is like comparing an iPhone to a pager. Defy is the leading 3-in-1 waterless cleaner, sealer and protectant in the industry due to its advanced, lab tested formula. Defy cleans, conditions and coats any surface on contact.

Can DEFY be used on top of Ceramic Wax PRO?
Yes! In fact we recommend maintaining our Ceramic Wax PRO with Defy to increase the shine, slickness and water beading performance. We created Defy to work synergistically with Ceramic Wax PRO to rejuvenate its ceramic layer with each application while cleaning and conditioning its surface to remove dirt, dust and grime.

Can I use Defy to clean my car instead of using car soap?
Yes! Defy replaces the need to use traditional car soap or hand washing! Defy cleans without scratching or streaking while leaving behind an ultra-slick layer of ceramic protection that beads water and repels contaminants. This means that each subsequent cleaning is even easier than before!

How is Ethos DEFY different from the other popular detailing brands?
Many of our competitors cut corners and dilute their products in order to spend more money on clever advertising and marketing. Ethos DEFY represents the pinnacle of detailing technology and produces true ceramic protection and shine for any surface. Not only is Defy packed with the highest concentration of ceramic ingredients, but we went to great lengths to completely engineer an entirely new technology we are calling Insta-Bond™.

What is Insta-Bond™ Technology?
Insta-Bond™ is our breakthrough, proprietary technology of nano-polymers that immediately disperses and cures onto the surface. This effect results in immediate shine and protection with even less effort than before.

How do I clean the car once Defy is applied? Can I wash it as usual down the road with soap or as I usually would?
Defy is a true one step solution for all vehicle cleaning and protection needs. It is both a cleaner and a protectant, so you would use it on a consistent basis to waterless clean you car while adding shine and protection to the surface.

How many cars will a bottle do?
A little goes a LONG way, each bottle is enough to coat 3-4 average sized vehicles from top to bottom.

How long does the shine and protection last?
Defy's shine and protection lasts for months if you desire to only apply it once. We formulated Defy to be a waterless cleaner and protectant you use every time your car is dirty to clean, coat and protect for a just waxed shine with an ultra-slick finish.