Ethos Blinker Fluid
Ethos Blinker Fluid is infused with kryptonite to power even the toughest-to-use blinkers! That's right, it even works on BMW's. Our powerful formula is rated up to 9000 blinks and is incredibly easy to use.
✅Advanced BMW tested formula
✅Rated up to 9000 Blinks

✅Now with 20% reduced chance of lightning strikes
Instructions:
1. Power up your time flux capacitor.
2. Engage the engine blinker timing modulator.
3. Shake bottle vigorously and spin in 3 circles.
4. Use Blinker Fluid SPARINGLY*
*Ethos Car Care is not responsible for increased lightning strikes or wild leopards being attracted to your super blinker power.
Customer Reviews
Write a Review
Ask a Question
Filter Reviews:
blinkers
market
scent
window
count
attacks
thunderstorms
notepad
memory muscles
bottle
04/01/2020
Steven H.

United States
I recommend this product
Best Blinker Fluid on the market.
I followed the directions precisely and noticed a HUGE difference on my blinkers! Don't let the price scare you since this bottle goes a long way. I believe this will also make you smarter too by flexing your memory muscles. I'm trying to keep count of the amount of blinks used with a notepad. It's a real mental exercise since I can't write and drive at the same time. I am careful to not drive during thunderstorms and I've been lucky to avoid any Leopard attacks. I have been pursued by Cougars though but thankfully I can get away from them pretty easily by spritzing a small amount of Hugo Boss out the window to throw off my scent. I uploaded a picture of one of them so you can keep an eye out! Can't wait for this to be back in stock next year, this time!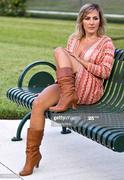 04/01/2020
Danny R.

United States
I recommend this product
bright blinkers
I never thought my dim old blinkers cold ever get brighter until i tried Ethos Blinker Fluid. No more potential accidents for me, now people see what direction I'm trying to go.
04/01/2020
B R.

United States
I recommend this product
Excellent
Best blinker fluid currently on the market!