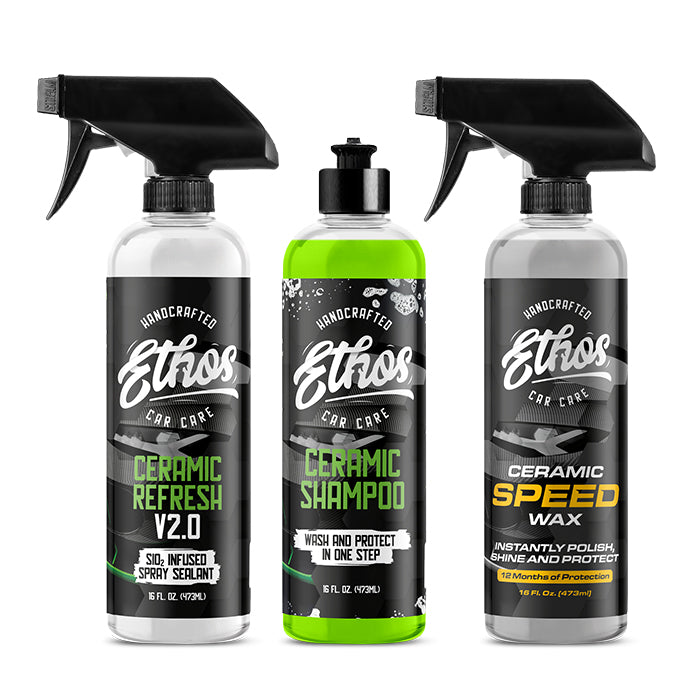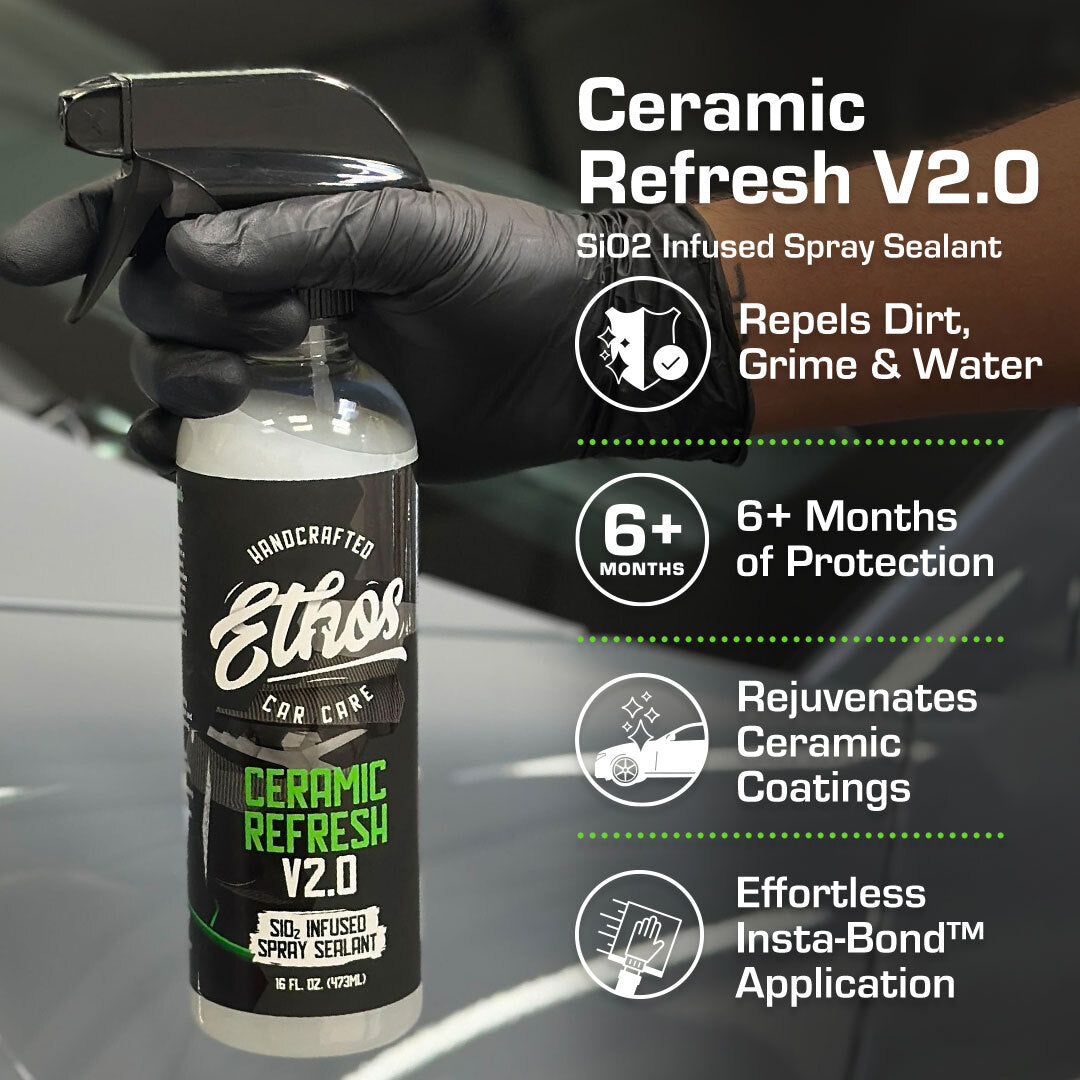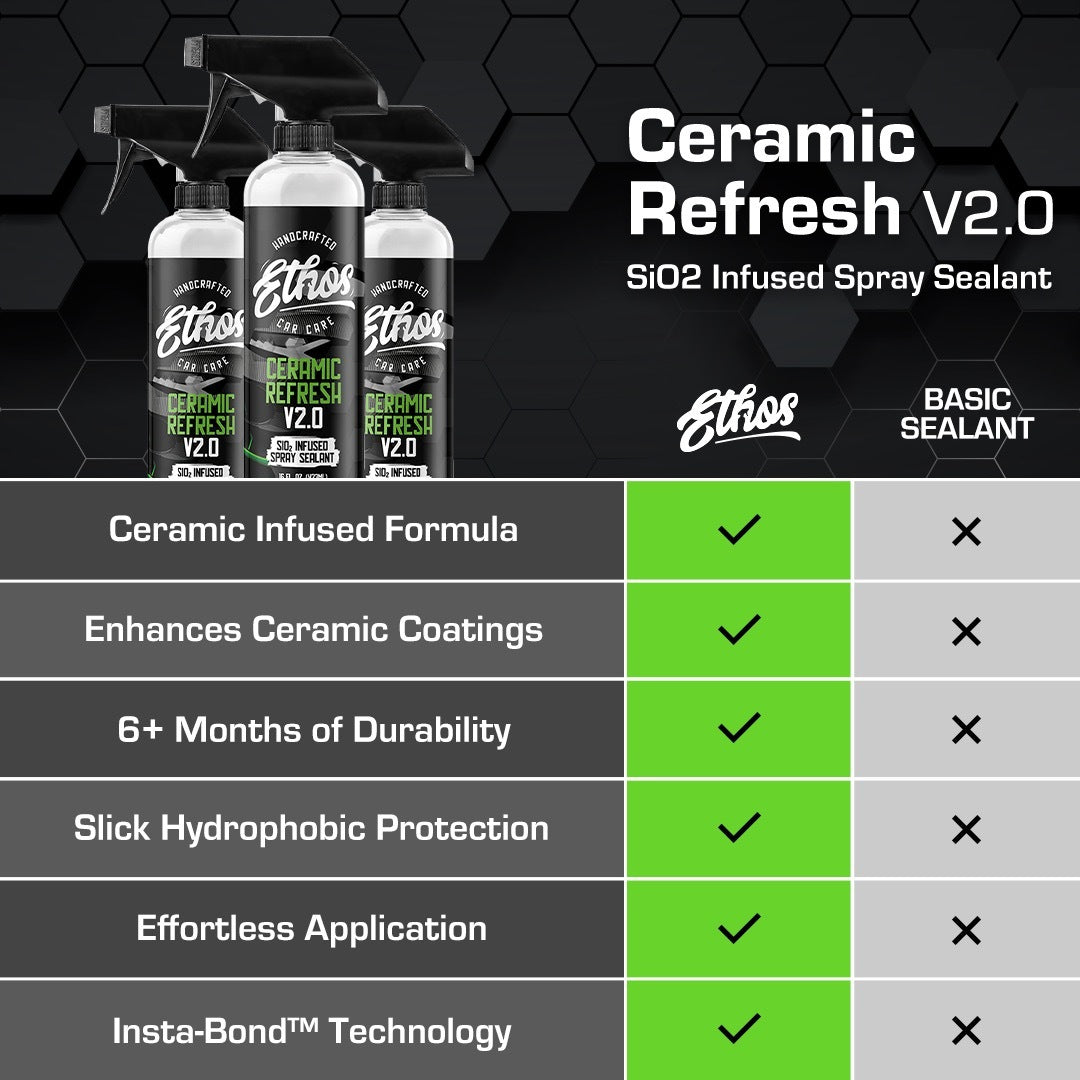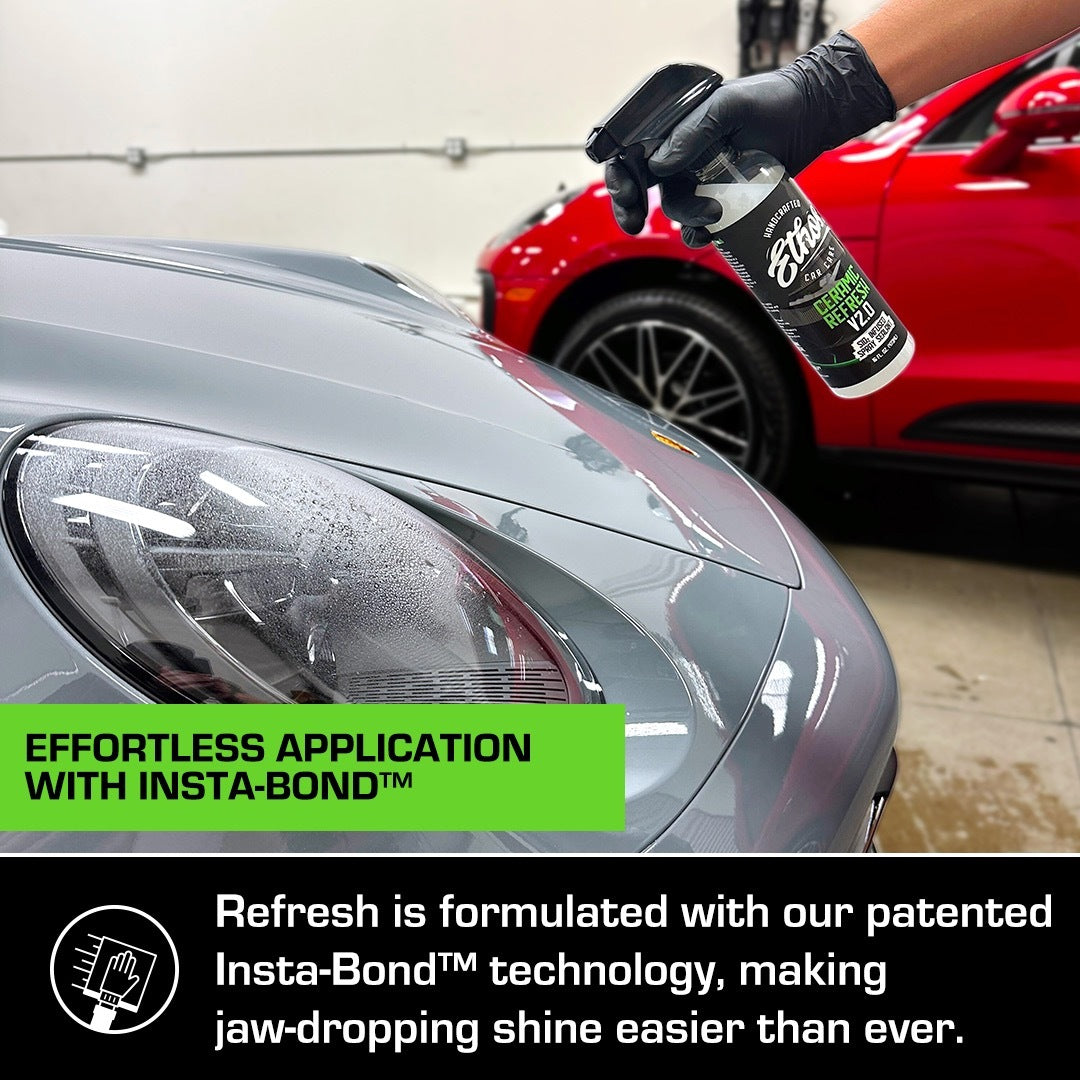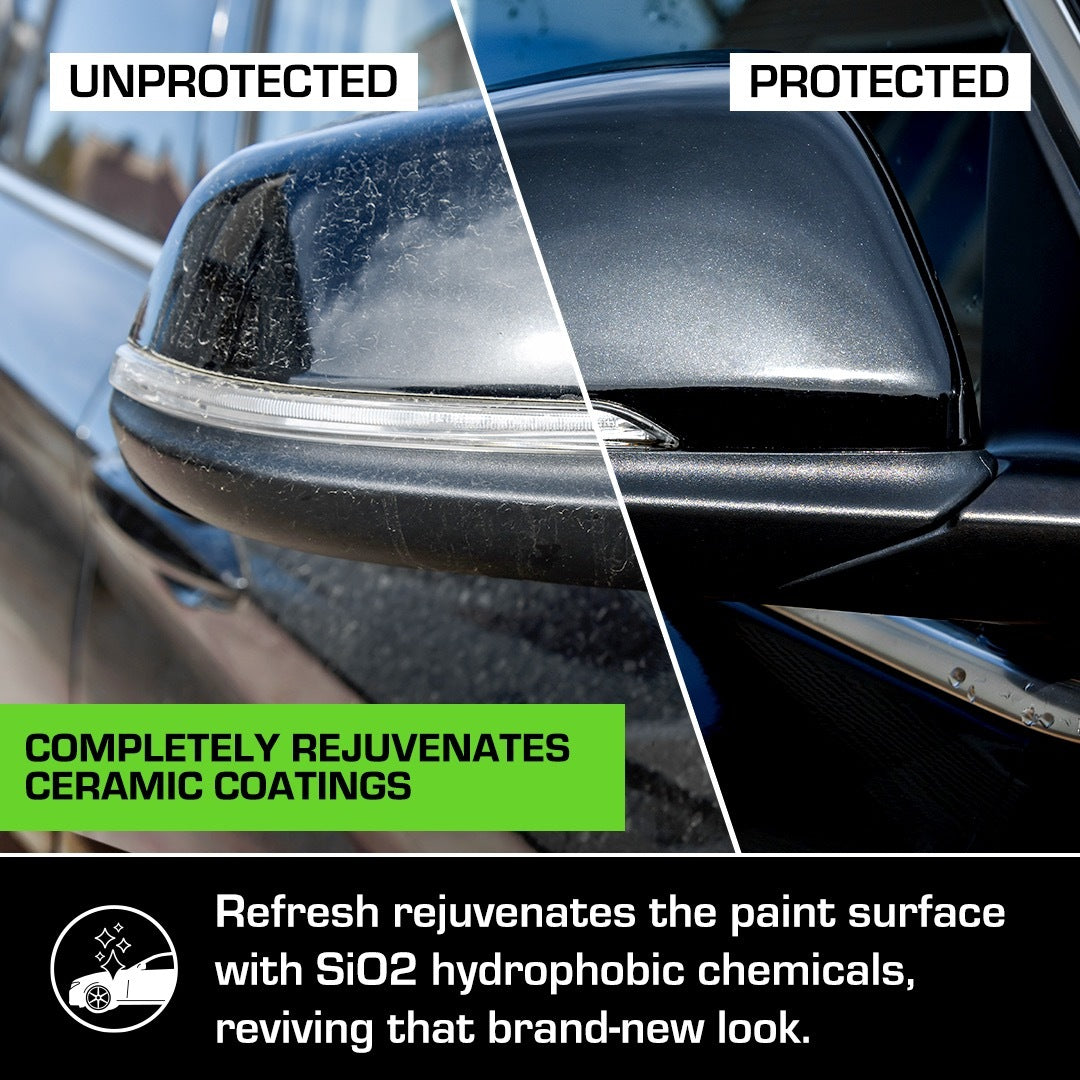 Ceramic Wash, Spray Wax and Seal Kit
Repels Dirt, Grime, and Water : Robust ceramic formula rejects contaminants, keeping your surfaces cleaner for longer.
Refreshes Ceramic Coatings : Enhances & rejuvenates coatings with hydrophobic SiO2 chemicals.
Effortless Results with Insta-Bond : Simple spray on and wipe off application
6+ Months of Protection : Effortless coating topper and durable deramic spray sealant in one formula.
In Stock - Ships Same Day
Our Latest & Greatest Ceramic Spray Sealant
Repels Dirt, Grime, and Water: Our cutting-edge ceramic formula actively rejects unwanted contaminants, keeping your surfaces cleaner for longer.
Refreshes Ceramic Coated Surfaces: Ideal for Ceramic Coating maintenance, Refresh rejuvenates the paint surface with SiO2 and hydrophobic chemicals, reviving that freshly coated look.
Effortless Application with Insta-Bond: Long gone are the days of stubborn and finicky sealants. Refresh is formulated with our patented Insta-Bond technology, making jaw dropping gloss and shine easier than ever.
6+ Months of Protection: Offering more than just a temporary shine, this powerful product bonds to any ceramic coated or uncoated surface, providing durable ceramic protection for up to half a year.
Ceramic Refresh V2.0 is the ultimate ceramic spray sealant and coating topper. This new and improved formula provides instant gloss, slickness, and protection in a simple spray and wipe formula. Its robust blend of ceramic (Sio2) ingredients provides up to 6+ months of hydrophobic protection. Refresh also doubles as a ceramic coating maintenance spray, designed to bond with and rejuvenate any form of ceramic wax, ceramic sealant, or ceramic coating. Use it on glass, plastics, paint, and more for ultra-slick and glossy results!
DIRECTIONS:
Working one panel at a time, lightly mist Ceramic Refresh onto a clean and prepared surface or ceramic coating. A little goes a long way!
With a soft, plush microfiber towel gently wipe and buff the product into the surface flipping the towel repeatedly to buff away any streaking. Repeat the steps across the whole vehicle for an incredible mirror shine.
A ceramic spray sealant is a liquid product formulated with ceramic properties to provide a protective layer on various surfaces. It offers resistance to water, dirt, UV rays, and minor scratches, enhancing the surface's durability and appearance.
Ceramic Refresh V2.0 is our latest and most advanced ceramic coating solution designed to protect and enhance the appearance of various surfaces and rejuvenate ceramic coatings. It offers a longer-lasting shield against environmental damage and an enhanced shine.
Ceramic Refresh V2.0 boasts improved formula stability, better longevity, and a faster application process compared to our previous version.
Yes, our formula offers superior protection against harmful UV rays, preventing sun damage and oxidation on your surfaces.
First, clean the surface thoroughly, ensuring it's free from dirt, dust, or contaminants. Then, spray the sealant evenly, working one section at a time. Buff with a microfiber towel to a shine.