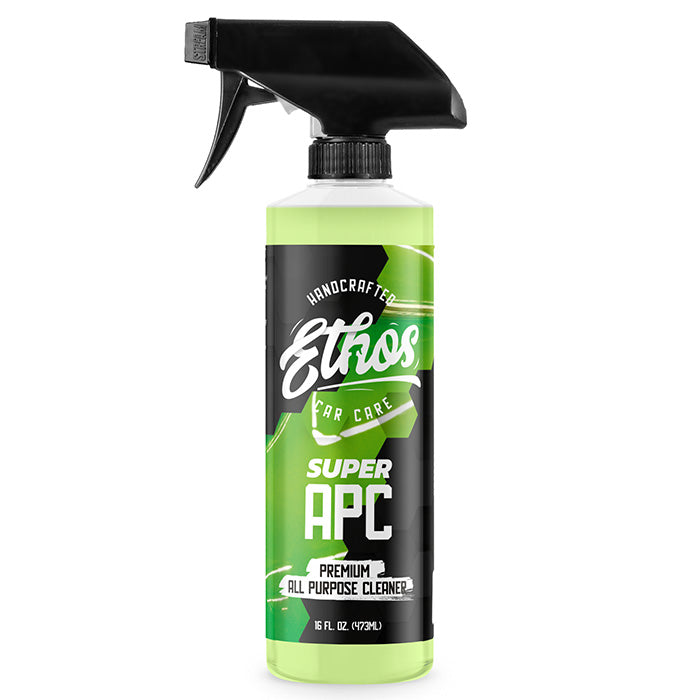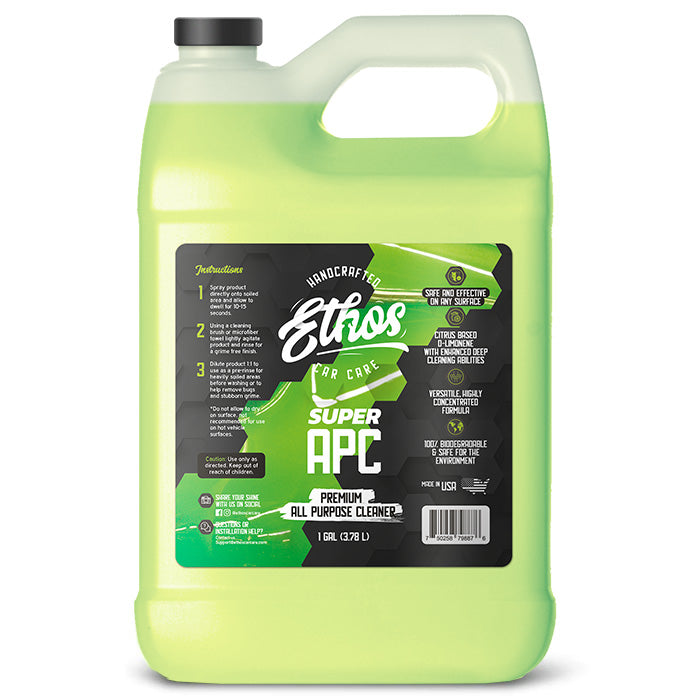 SUPER APC - All Purpose Cleaner
Selection:
1 - 16oz Bottle
In Stock - Ships Same Day
Premium All Purpose Cleaner

Ethos Super APC isn't your average all purpose cleaner. Blended with Pure citrus based d-limonene from Florida oranges, Ethos APC tackles even the toughest jobs without breaking a sweat.
This professional strength cleaner contains no cheap petroleum-based solvents or cleaners making it safe to use on any surface! Use on interiors, plastics, rubber, wheels, tires, engines bays and more.
Safe and effective on any surface
Citrus based d-limonene with enhanced deep cleaning abilities
Versatile, Highly concentrated formula
100% Biodegradable & safe for the environment
Instructions:
Spray product directly onto soiled area, brush or microfiber towel.
Lightly agitate product and rinse for a grime free finish.
*Do not allow to dry on surface, not recommended for use on hot  vehicle surfaces.
HIGHLY CONCENTRATED FORMULA: This professional strength formula can tackle even the dirtiest jobs without breaking a sweat. Dilute for less soiled surfaces or use full strength to CLEAN WHEELS, TIRES, PLASTICS, INTERIORS, FABRIC, LEATHER, ENGINE BAYS, EXHAUST TIPS, or even your backyard BBQ!
Dilution Guidelines:
10:1 for light interior cleaning, leather and exterior paint prep.
4:1 for heavy cleaning on vinyl, and plastics.
1:1 for heavy duty cleaning, undercarriage and motor cleaning