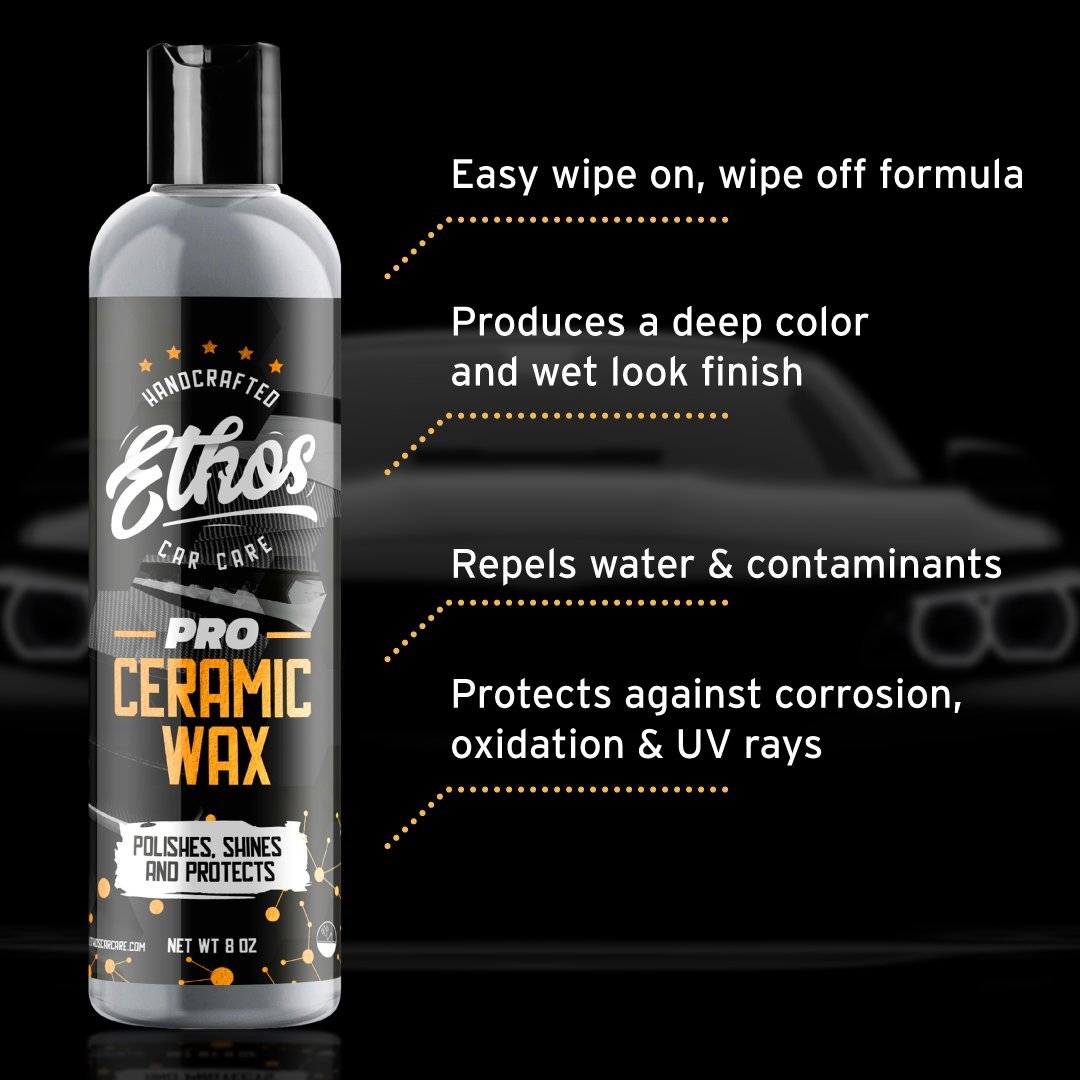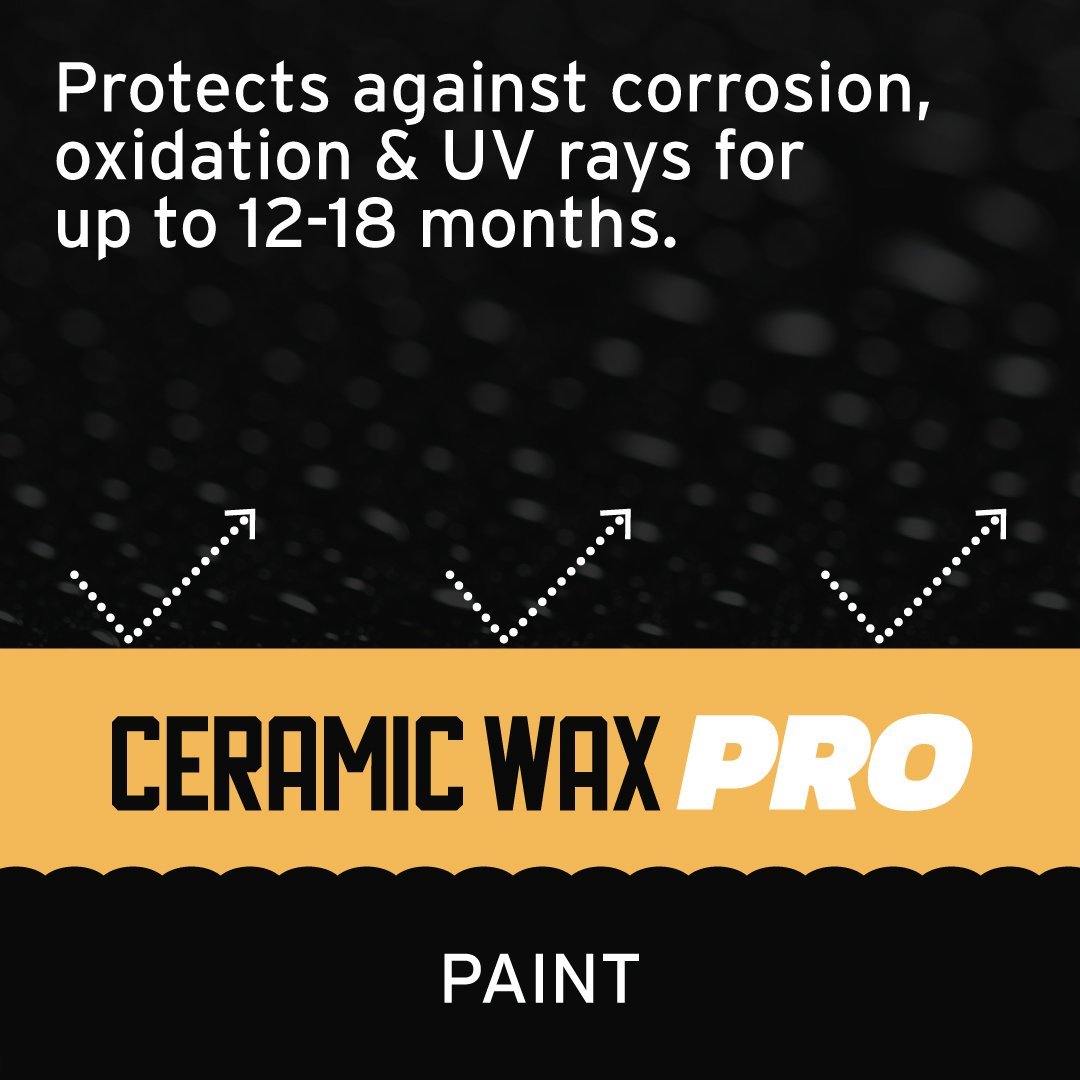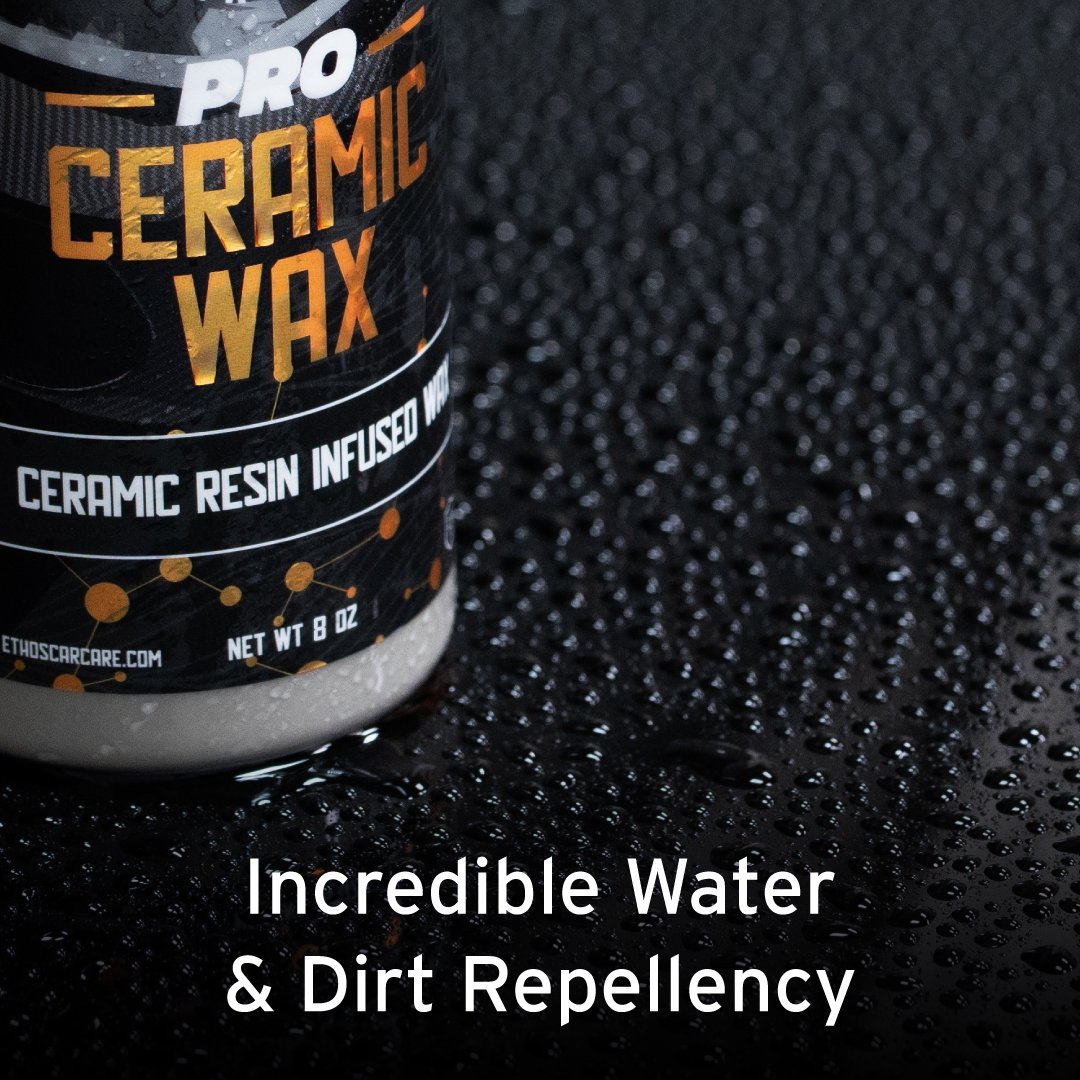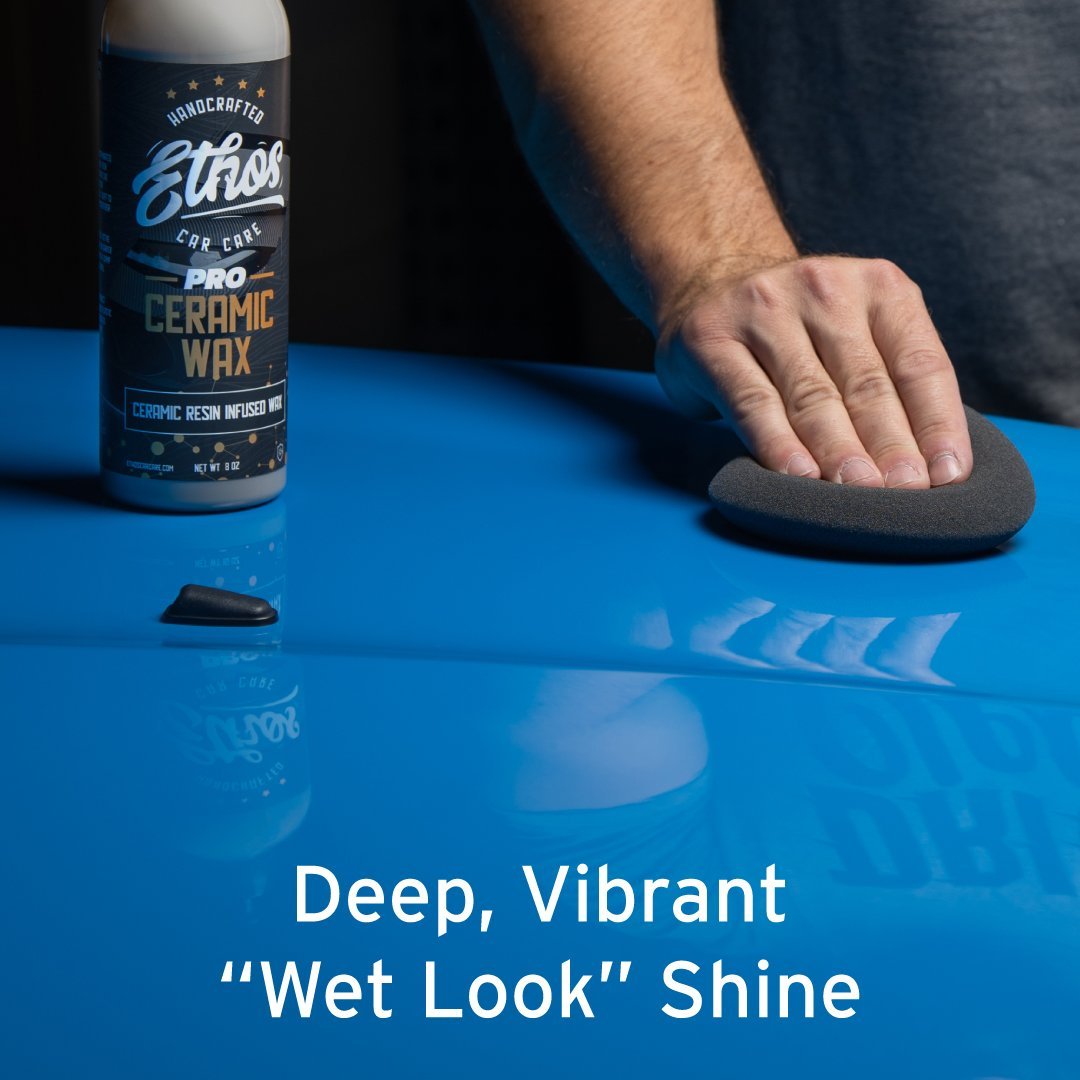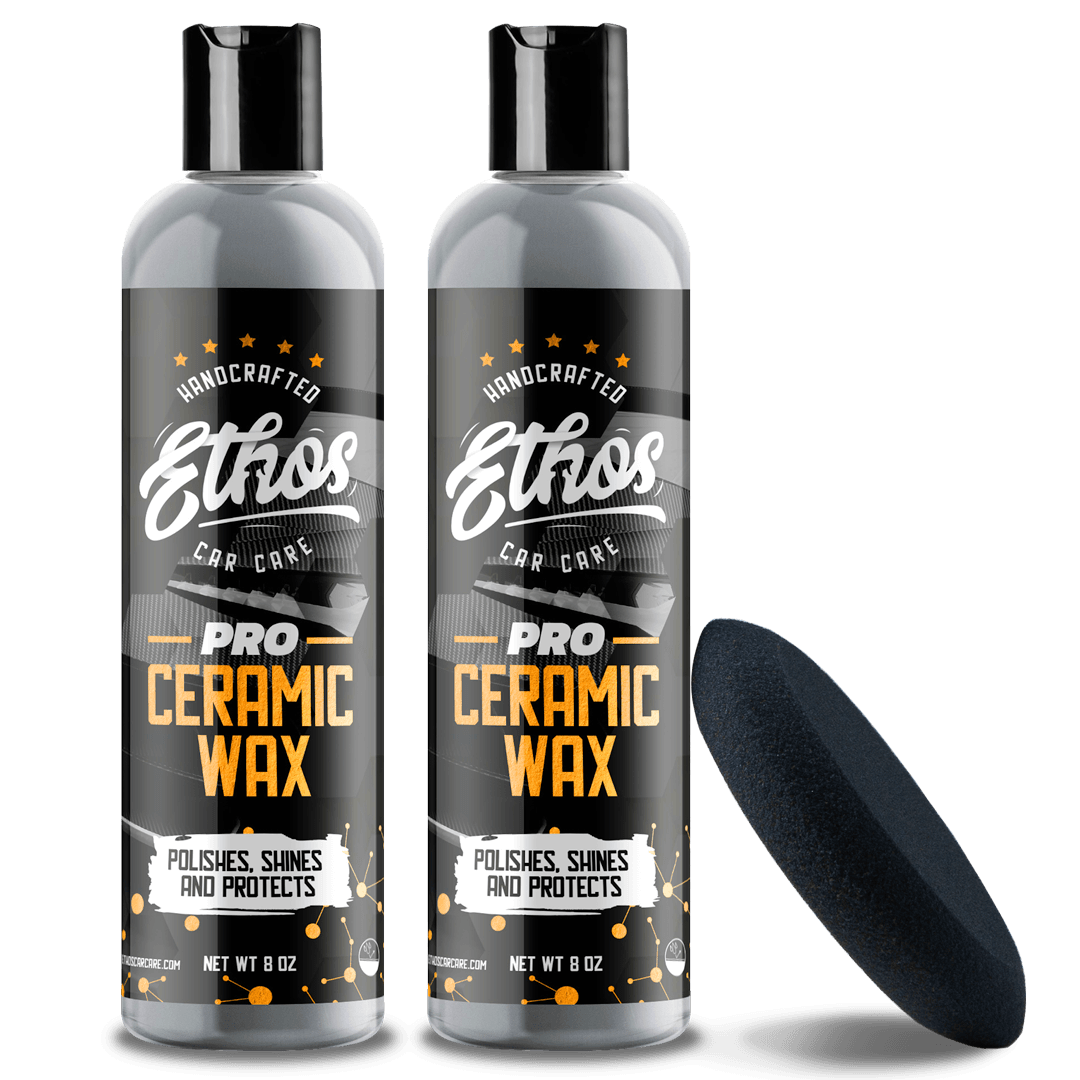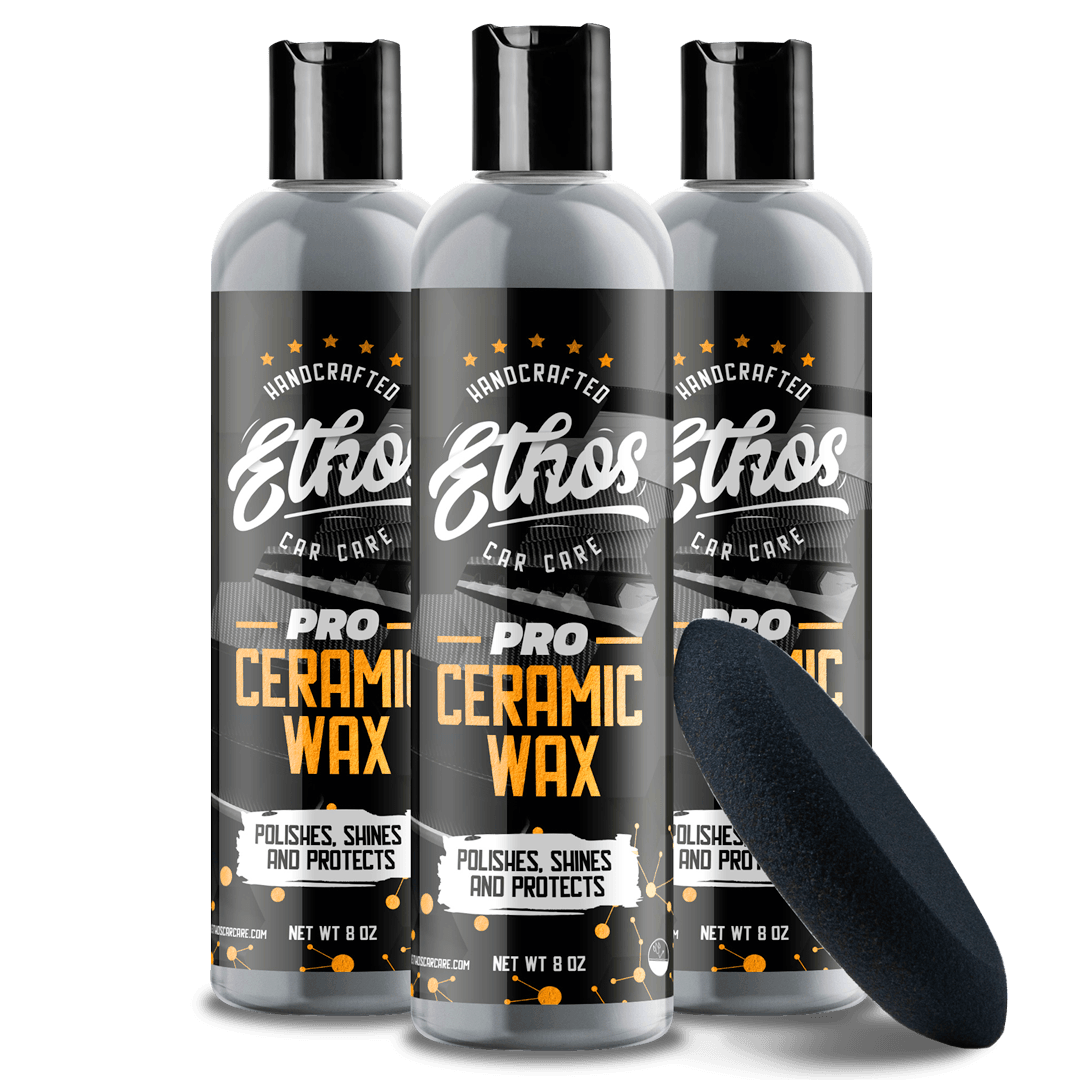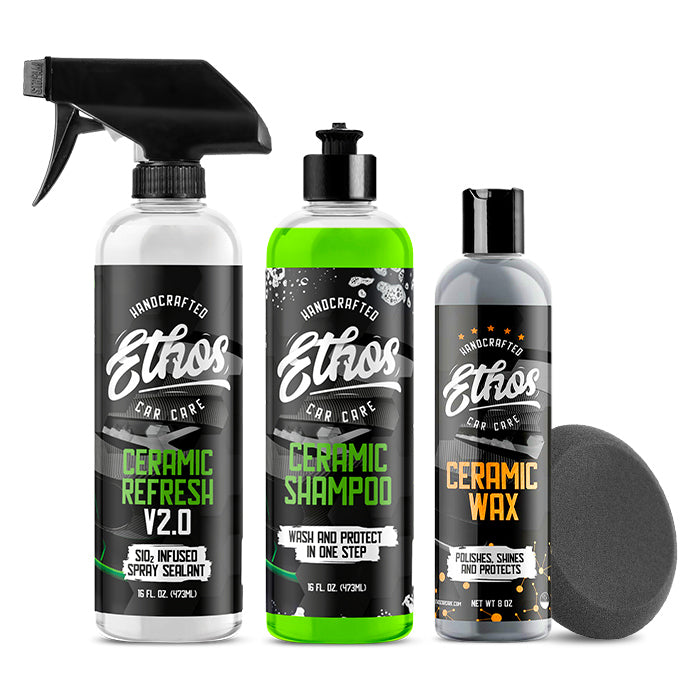 Ceramic Wax - Ceramic Coating for Cars
Ceramic Wax Pro Coated Surfaces are Extremely Slick and Shiny : Making them Easier to Maintain, Stay Cleaner Longer
One Product Solution for Protection : Eliminates the need for waxes, polishes, or sealants which saves you time and money.
Easy Application, No Water or Tools Required : Anyone can use it with ease!
20X Stronger Than Any Normal Sealant Or Wax : Made from the best technology borrowed from NASA and the Aerospace industry.
Selection:
1 - 8oz Car Kit
In Stock - Ships Same Day
The Best Ceramic Car Wax 
A wax-style paint sealant that creates unbelievable gloss and slickness all while making your car extremely easy to clean. We packed this thick Ceramic Resin formula with potent ingredients which harden to form a layer of protection on your vehicle's paint surface. This non-stick coating protects your vehicle from the elements, oxidation, and harmful UV rays while easily shedding water, snow, and debris. Unlike normal waxes or sealants, Ceramic Wax lasts a year or more per application, finally making long-term protection easy and fun to achieve.
Less Washing, Less Worrying

Ceramic Wax protects your car in an ultra slick Teflon infused ceramic resin wax that causes contaminants and even water to slide right off. This ultra slick and shiny layer repels bird droppings, dirt, tree sap, road debris, water spots and even light abrasion. You should still wash your car but with Ceramic Wax you won't need to stress over small amounts of debris on your paint!
Save Time and Money
Ceramic Wax eliminates the need for sealants, waxes, and polishes by giving your car everything it needs to be protected all in one bottle! Not only does it remove the need for multiple products but ceramic wax for cars can be applied to your paint, chrome, trim, wheels and headlights. Once applied it stays applied in our lab tests Ceramic Wax protected our test car for up to 18 months, which means less time applying and more time enjoying your slick ride.
Ceramic Infused Protection
By utilizing a Ceramic Wax resin as the base compound, we were able to infuse Ceramic Wax with Teflon, a feature not available in "spray-on" formulas. Teflon is the world's slickest material according to the Guinness Book of World Records and is the only material a Gecko's foot can't stick to. What this translates to is an ultra-slick layer that repels contaminants and water at a highly advanced level. Teflon is so advanced that NASA relies on it heavily to protect their spacesuits and shuttles!
A Little Goes A Long Way
We believe anyone should be able to get showroom quality shine and protection of a Ceramic Coating without the professional application cost. In this spirit, we made a Ceramic Wax that can be applied by anyone with no special knowledge or tools required. Just wipe on Ceramic Wax in a smooth thin even layer panel by panel. When you see the layer turn slightly hazy it's done curing just wipe clean and enjoy your beautifully slick and shiny surface!
For Best Results:
Apply out of direct sunlight and onto a cool panel. Avoid Plastic Trim. Test product in small area prior to application. Full Cure in 24 hours. For stubborn residue, re-apply product and immediately wipe away.
DIRECTIONS:
Shake product well. 

Apply to a clean and decontaminated paint surface. Spread a thin, even layer of Ceramic Wax onto the surface with an applicator or polisher. Let dry completely.  Buff to a shine with clean, plush microfiber towels. 

Note: Due to the concentrations of active ingredients, "shadowing" may occur on darker finishes. Simply remove by wiping with a damp microfiber towel, or quick detailer until streaks disappear. 
Ceramic Coatings come in all shapes and sizes, but what is best for your vehicle? In this video we compare the differences between a ceramic wax and a ceramic coating.
View full breakdown here: https://youtu.be/Yohalyz_sL0
Ceramic Wax is a hybrid car wax coating for your car. It blends together ceramic coating protection into an easy to apply liquid wax. This makes it a great entry level product for DIYers or car enthusiats to apply professional level protection to their vehicle.
Most Ceramic Waxes on the market contain very little if any Ceramic Resins. They don't live up to their claims! Ethos Ceramic Wax is packed with over 14 different types of Resin, including the patented Teflon ® Resin, which due to its non-stick properties is known as the slickest material on earth. In addition, Ethos Ceramic Wax was completely reformulated based upon the feedback we received from our customers that want a product that is easier and more durable than ever before. Not only is this the best car wax you will ever use but it is also the easiest wax you will ever use!
Ceramic Wax is very easy to apply!
How to Apply Ceramic Wax:
-Shake product well. 
-Apply to a clean and decontaminated paint surface.
-Spread a thin, even layer of Ceramic Wax onto the surface with an applicator or polisher.
-Let dry completely. 
-Buff to a shine with clean, plush microfiber towels.